The best booster car seats are those that provide support and safety for your child, but also give them a feeling of being free to move around and have some autonomy.

Your child is growing up and starting to explore the world – older car seats tend to block off their vision. High back Booster seats keep them safe while allowing them to see just where you are going.
Booster seats take away the siding of a car seat. They still attach to your car. However, their purpose is to life the child so that the seat belt fits a smaller body properly. If you are ever in an accident, the booster seat makes it so that your child will have the maximum level of support and safety without harming his or her neck or chest.
As you will see in our reviews, each seat is different. Some require a higher weight or an older age because of the way the seat is constructed, how the seat belt operates, or how the seat is installed. Many are the same, but there are going to be some key differences that you should look into.
Of course, even the best booster seat won't work unless you install them correctly!
Make sure you refer to the guide provided by the manufacturer to see just how your seat works.
You should also ensure that your automobile works well with the intended seat – some will be too small to get the most out of it.
Britax Pinnacle ClickTight G1.1 Harness-2-Booster​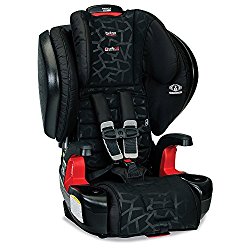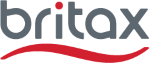 Price:
High

This belt positioning booster comes as part of a system or you can buy it individiually. Your child must be at least 40 pounds but not over 120 pounds with 45-62" of height. It will move your child to be at or just below the shoulder belt positioner.​
The seat comes in three different styles that fit almost all tastes. The seat itself has SafeCell technology in the base so that your child will have a comfortable ride. The cover is easy to remove, perfect for spills.​
Overall, the Britax Pinnacle G1.1 Harness-2-Booster is one of the best booster seats available on the market today. It has some of the best reviews not only from industry professionals, but from parents who have actually used it.​
Advantages
Unlike many booster seats, the conversion here is seamless. You are easy to move this seat as you need. This one can even be installed with the LATCH system so that you know you have a great fit every time.​
Disadvantages
It is a little on the taller side, so if you have a child that is going to be tall, you might want to look elsewhere. Still, it does position the seatbelt perfectly.​
Compilation of customer opinions
Many customers thought that this seat was great for parents who are always on the go and need to move the seat from car to car thanks to its awesome installation system.​
Britax Parkway SGL G1.1​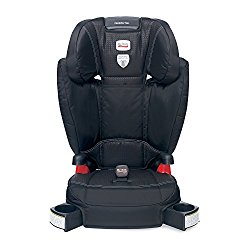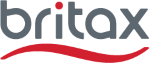 The weight for the Britax Parkway SGL G1.1 is 40-120 pounds, like with most seats. The height, however, gives you more of a spread, coming in at 38-63". You'll get even more if you use it in backless mode.​
You can use this seat as part of an all-in-one system, as a booster seat, and as a backless booster.​
Overall, this is one of the best safety seats for kids of any and all sizes because of the widened back and the weight limits. It also has a lot of the safety features that parents are looking for in a booster seat.​
Advantages
This seat, if used in backed mode, has a nice amount of shoulder space, great for kids who are little on the thicker side. The SecureGuard clip is put into place so that there isn't any submarining of the seats and the wide side wings helps prevent the head from moving around if you need it.​
Disadvantages
Once again, the price here, especially for something made in China, is a bit of a sticking point. The LATCH release button is also extremely touchy.​
Compilation of customer opinions
Parents generally give this booster seat a good review, especially in comparison to the older models. Still, it is a bit on the "cheap" side construction wise and parents have noticed that it doesn't always hold up.​
Evenflo Big Kid AMP​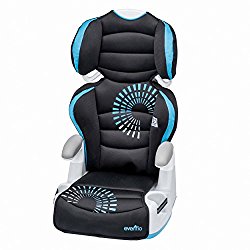 The Evenflo big Kid AMP is a booster seat that fits a wide range of children, from 30-110 pounds and from 38" all the way up to 57". It has a 6-year expiration and is both backless and a high back booster.​
Overall, this seat isn't going to blow your mind in terms of usage. Many booster seat reviews will tell you that it is passable and that it will help to keep your child safe, but it won't really go above and beyond.​
Advantages
The biggest advantage of this seat is obviously the price – it is a great deal for a booster seat. It is also convertible, which you don't typically find in this price point. Finally, it doesn't require vehicle head support so it works with a wider variety of cars.​
Disadvantages
Still, there isn't an overwhelming amount of head and torso support, so you are losing some of the comfort and a little safety. There are also no lower anchors which means you have to be extremely careful.​
Compilation of customer opinions
Overall, if your child is mature enough to fit into the seat, this should be a good one for them. However, if your child likes to be an escape artist, you might want to look elsewhere, according to parents.​
Graco Highback​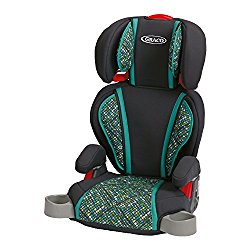 The Graco Highback booster is a convertible booster that moves from a highback mode to a backless mode. The highback version holds up to 30-100 pounds, and between 38 and 57″ in height.​
Your child should be at least four years old. In the backless mode, your child should be 40-100 pounds, and the height limits are between 40″ and 57″ and above, depending where you live.​
Overall, this is a fantastic booster for people who have to move it around a lot and need to install and uninstall regularly. It is also great for people with small cars.​
Advantages
This seat is one of the lightest and narrowest boosters on the market today. It is extremely easy to adjust and move around as well. Your child will get a really customized fit that they won't always be able to get with other seats.​
Disadvantages
It is recommended that you get the seat that offers side impact protection even though it does cost a bit more. You don't get as much protection from this option as maybe you should.​
Compilation of customer opinions
​
Parents absolutely adore this seat. They wish that it had been around longer and that they had one because of how comfortable it is. For parents who use this booster seat, it doesn't get much better.​
WB KidsEmbrace Combination​

For the little superhero in your life, the WB KidsEmbrace Combination is a fantastically fun booster. It looks like one of your favorite superheroes while providing some support and safety features.​
The WB KidsEmbrace Combination is a harness and a seat positioning booster seat that, once you get it installed, will be worth it. However, you have to take a long time to get there.​
Advantages
Of course, the design makes it so that your child wants to get into the booster seat, something that parents have to argue with their children over. Once you get this installed, it does have a nice feel to it and children will be able to sit for quite some time. It is also incredibly safe.​
Finally, people in all car sizes (mini vans, compacts, SUVs, etc.) have said this is a good fit.​
Disadvantages
These seats, though cute, are incredibly different to install for many parents. Tightening the straps and getting that personalized fit is hard because of all the padding used to make these seats as neat as they are.​
Compilation of customer opinions
Many parents complained about just how difficult this one is to install and adjust. It can be quite a pain. Parents also lamented the price of the seat, saying they could get something easier for the price.​
---
* Insurance Institute for Highway Safety (IIHS) – independent, nonprofit scientific and educational organization dedicated to reducing the losses — deaths, injuries and property damage — from motor vehicle crashes.