Trying to find the best car seat stroller combo can be extremely difficult – there are so many out there and they are all slightly different in what they give you. Especially if you are a first time parent, you can easily get quite confused as to which one will be the best option.
Each model will have different height and weight limits as well as age limits. To find out more information about that, you will have to look at each individual model and consul the manufacturer's guide.
Of course, you will also have to pay attention to what your child needs. Finally, make sure you get a safety seat and stroller combination that you can work with as well.
There are models for just about anything:
Looks
Running
Heavy duty
Extreme outdoor usage
There are so many models out there that you shouldn't settle on something that you don't really love.
If you travel with your child, a stroller and car seat combo can be a lifesaver! It allows for a quick transition between being on the go and keeping your child safe. Each component of the system has to work appropriately – the seat must function as a great car seat and the stroller should function as a fantastic stroller.
At the end of the day, you must absolutely go with what works best for your lifestyle – and of course you have to weigh the pros and cons of each travel system.
Chicco Bravo Trio​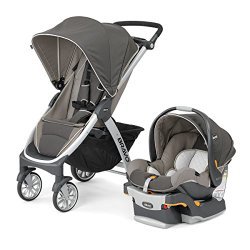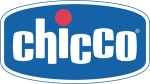 Price:
High

The Chicco Bravo Trio is a car seat stroller combo that can be used from 6 months of age up to 50 pounds. It has a detachable base that both stand on their own.
This baby travel system may have some really nice features, but they aren't enough to make up for being hard to maneuver. Still, if you are looking for a car seat that you only use sparingly with a stroller, this could be a good option.

Read Full Review of Chicco Bravo Trio
Advantages
This car seat and stroller combination is one of the easiest to use in the bunch – it is really lightweight, folds and unfolds easily and quickly, and has a great storage system throughout. The ride is extremely comfortable for the baby, especially thanks to the protection from the sun and medium size wheels.
Disadvantages
Unfortunately, there are a lot of problems with the maneuverability of this stroller. It is hard to jog or even push this stroller when you aren't going in a straight line. You'll end up picking up the back wheels to turn instead of turning gracefully.
Compilation of customer opinions
Many parents enjoy this lightweight combination stroller and car seat. Parents do really enjoy the usage of the car seat more so than they enjoy the stroller option. Still, if you are just looking for a combination for convenience and perhaps not to use all the time, it could still be a great option.
Britax 2017 B-Agile/B-Safe 35​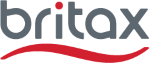 The Britax 2017 B-Agile 3/B-Safe 35 is a car seat and stroller combination that is convenient for infants up to 55 pounds. The stroller itself measures 38.5" L x 23" W x 40.5" H (unfolded); and 29" L x 23" W x 10" H (folded). The stroller is 18 pounds and the car seat is 20.5 pounds with base. This may seem heavy, but it means that there is a lot of quality here.
Overall, this is one of the best reviewed systems in use today. It is extremely easy to adjust and use while still providing all of the comforts and supports that your child needs.
Advantages
This is an extremely easy to use system that makes it easy to be on the go. You can immediately change from one system to the other without having to do too much. The system is extremely comfortable for the child while still being comfortable. There's a high quality head pad and a 5-point rethread harness.
Disadvantages
As mentioned before this is an extremely heavy system, especially once you place the seat into the stroller. The system, since it is made of higher quality materials, is also a bit on the bulky side.
Compilation of customer opinions
Parents who do a lot of travelling enjoy this system immensely, especially those who travel on different kinds of transportation, including aircrafts. Some parents have found that the system is a bit heavy, but that is the price you pay for all of the different accessories that you can get with it.
Baby Trend Nexton​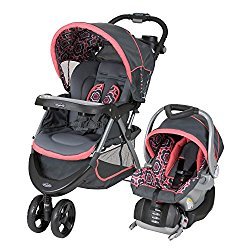 The Baby Trend Nexton travel system is a new parent's dream. It has almost everything that parents will need to make their travels easier. The maximum weight limit for the stroller is 50 pound and 30 pound for the car seat.
Overall, parents really seem to enjoy this seat and stroller combination, especially for those who need to come in and out of different modes quickly.
Advantages
This is one comfortable seat that babies love – it has extra padding that few seats will offer. In addition, it has a 5-point covered harness with 3 height adjustable spots, making it a system that will last just a little longer than some of the others. An expandable canopy with a window make it a great option for people who live (or travel to) sunnier climates. For older children, there is a removable child tray that many like.
Disadvantages
Of course, there are some problems with this system as well. There isn't a lot of insulation for those who live in colder climates. This also means that there isn't a lot of padding either. It is a problem for some people, especially those that use this as their primary car seat.
Compilation of customer opinions
Overall, customers have been very happy with this system. They enjoy it especially in sunnier regions. Some have said that the alignment does get out of whack after a few uses on rough terrain, so you may want to be careful there.
Graco Aire3 Click Connect​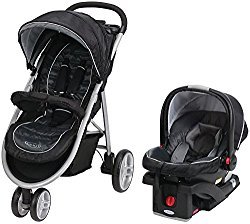 The Graco Aire3 Click Connect, a stroller and car seat combination, is a fantastic seat for families on the go that are just starting out. You can use this model from the time your child is born all the way up to a 50 pound weight limit and a 45" height limit.
Overall, this system is a passable model for a fantastic price. There isn't anything that sticks out to make this memorable in a good way but there also isn't anything that will make it memorable in a bad way.
Advantages
The biggest advantage of this stroller and car seat combination is that it is going to be extremely cost effective compared to many of the other models you will try. It is also very safe, especially when used in car seat mode. Compared to many of the other seats, it is also very lightweight and easier to maneuver into the stroller.
Disadvantages
Once again, the age old problem of this stroller being difficult to use is hard to overlook. It is extremely difficult to push and turn, especially through terrain that is very rough. There also aren't as many options for storage when you aren't using it and there aren't many places to store things when you use it.
Compilation of customer opinions
Parents have expressed trouble with the front wheels in particular. They tend to pull the stroller off course. Still, parents who don't use the stroller system all that much have had a better experience with the system than people who use that exclusively.
Graco FastAction Fold Click Connect​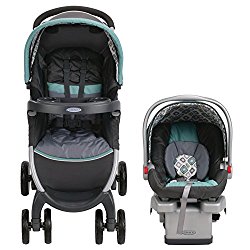 The product stands at 22 pounds for a stroller and 7.5 pounds as a car seat without the base. When you add the base, it comes in at just over 14 pounds. As for the weight and height limits, a child must be 4 pounds and can go up to 30 pounds in the car seat and weigh no more than 50 pounds for the stroller.
Overall, this is a very high quality and well reviewed system that people enjoy. Especially in stroller mode, it is great for people who need something that is lightweight and easy to maneuver.
Advantages
The stroller really is extremely lightweight and easy to use, especially for something that you find in a combination like this. It is really simple to fold, so simple in fact that you can do it with just one hand. Graco car seat stroller combo also works with many different varieties of Graco auto seats, though it includes the Graco SnugRide Click Connect 30 infant car seat.
Disadvantages
While the stroller is great, there are a few problems with the infant seat. The biggest issue is that your child will be too big for the car seat before they outgrow the stroller, meaning that you'll have to upgrade more quickly thank you'd imagine if you are going after these combinations.
Compilation of customer opinions
Parents who use the Graco Fastaction Fold Click Connect really comment on the "fast action" part of the title – it really is quick to use. For parents who don't have a lot of time or those who are constantly going from one to the other, this is the perfect pick. For those who have a child that grows quickly, you may want to look elsewhere.
Baby Trend Expedition​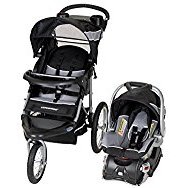 The Baby Trend Expedition is a car seat and stroller combination that will take you from birth up to about 55 pounds. It has a wider range than some of the other models you can buy. It will be one of the best options for many, many families, though some people will want to avoid it.
Overall, this is absolutely going to be the best bang for your buck. You'll get the most accessories, the most safety, and the most use out of this for what you pay for it. The only people who want to avoid it may be those are serious runners.
Advantages
As far as maneuverability goes, you won't find a system that works better than this. You will be able to walk around almost any terrain. Of course, it is also budget friendly. Finally, this is a simple to use system that will fold up and store easily.
Disadvantages
There are some lower quality materials used in here – especially on the accessories. It is also really difficult to run with compared to some of the other models.
Compilation of customer opinions
According to many people who have used this system, it isn't the perfect system, but it is pretty darn good. The stroller feels great for the price, especially for those who are only going to use it for walking and travelling. Once again, runners said that there were some problems.
---
Car Seat-Stroller Combo Is the Best Choice
When you are doing research to find the perfect carseat-stroller combo, you always have to think about the most important thing: safety.
This specific item will hold your baby and be the #1 reason your child is saved in the case of an accident. Before you make your purchase, there are a few things you might want to think about.
The first is price. How much do you want to pay? Note that buying a car seat stroller combo is going to cost you more than buying one of those items individually, and sometimes more than buying them both individually, it just depends on the brand.
The second is type. There are two types of seats for infants: convertible seats and rear-facing seats. Convertible seats are another way to get everything at the same time, but when your child is younger, it will be more difficult because you don't have a separate carrier.
The next is ease of use. Peruse reviews about baby strollers to see which ones are easy to use. If you make a commitment to one travel system and then it isn't easy to use, you will have wasted a chunk of money.
The final is safety. Remember that every decision you make needs to start and end with the safety of your baby.
Types of infant safety seat and stroller
When choosing your baby travel system, you should look for the type of auto seat that you want first.
There are three main types of car seats:
Infant: These are for newborns up to two years old. They have a harness and a bed that cradles your child, protecting the spinal cord and neck. You can use this seat in a rear facing mode.
Convertible: These seats can be used from birth until your child is too large for the car seat. This is usually a costlier investment.
Booster: These position your child so that he or she can use the lap belt and shoulder belt more effectively.
Now, once you've chosen the type of seat that you want, you have to choose the type of stroller you want. Here you will have more choice.
The most popular ones include:
Travel systems: Travel systems combine the car seat and stroller for a smoother ride but a shorter lifetime as your child outgrows it.
Prams: This is a trendy style today that was the only style years ago. It has oversized wheels and a larger, covered bed for your baby. This is only meant to be used for newborns.
Seat carriers: Probably the easiest of all strollers, this is a metal or plastic frame that holds the baby car seat. There are many models available under this category.
Jogger strollers: For parents who love to work out, this one allows you to run without jostling your child.
Why should buy car seat stroller combo?
Purchasing a baby travel system makes everything just a little bit easier for parents, especially those who live in cities and have to hail cabs frequently.
For parents who already have them, car seat stroller combos are a no brainer.
Here are some of the reasons they love them:
Convenience: You have everything at your hands and your baby is always comfortable. A cranky baby can be difficult to hold and carry, especially as they get bigger. Using a combination will allow you to move around and use your hands.
Safety Features: We know that seats are extremely safe, but stroller aren't always as safe because they typically don't need to be. In a seat and stroller mix, you get the safety of both. Even better, you get more seat baskets, pockets, and straps to make sure everything is in place.
Longevity: A stroller and seat combination tends to be made with higher quality materials that are sturdy and solid. This will ensure that you can use it for a long time, unlike the cheaper strollers that some people use.
How to choose great car seat stroller combo?
If you are looking for how to choose the best seat for you, there are a few different things you need to take into consideration for how they fit into your life.
This will ensure that you don't have buyer's remorse a few months after your purchase:
Folded size and weight: You are going to travel with this combo, so you want to find one that isn't too heavy for you, doesn't take up too much room, and folds easily.
Attachment: Some baby car seat-strollers are difficult to attach to the actual stroller. You want to find one that attaches easily.
Maneuverability: How easy is the stroller to push? Some stroller just won't work well with how you push it and how you walk. Try to get a test run or read the reviews of the infant car seat stroller combination to see how easy they are to go over rocky terrain, through grass, and turning.
---
Top Rated Car Seat\Stroller Combo 2017