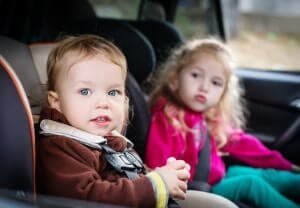 Information presented on this site is based on the opinions of experts in the field of road safety, information from manufacturers of equipment, laboratory tests (crash-tests), and feedback from buyers and their extensive experience in testing convertible car seats (as a member of the laboratory of one of the largest manufacturers).
We have tried to provide information so that you can quickly choose the best car seat for your child and find the answers to all your questions!
---
What type of Car Seat should I choose?
Of all the things you buy for your child, a safety seat is one of the most important things. You will need a seat from the moment you bring your baby home until he or she is 8 or even later, depending on his/her size.
The scary thing is that over half of the child seats installed in cars today are installed incorrectly or parents are using the wrong car seat. You don't always have to spend a ton of money to get the best convertible or safest infant car seat, as sometimes that just complicates things. We recommend planning ahead so that you can pick out the right car seat for your child and your car.
You want to look for a car seat that works with your child's weight. Some of them will grow with your child, while others are exclusively for a certain size.
Finest car seats are
Easy to use
Tested in crash tests
Ease of fit
Comfortable for your baby (and another passenger in the back seat)
Some of the other things you need to look at include height, depth, style, head support, and even color to make your decision.
Convertible Car Seats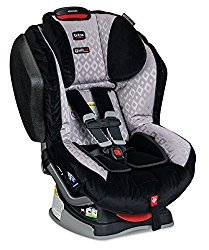 After a few months, your child will be ready to get out of his or her infant car seat and move into a convertible baby seat. This change usually happens around the first birthday, and the transition can be to either a rear- or forward- facing seat.
These seats will have a harness system like the infant car seat, but it will also have a higher weight limit, enabling your child to sit rear-facing for longer. Most convertible seats will hold up to 65 pounds.  Convertible car seat reviews let you know which seats are the easiest to work with at any given time. Since this will be the seat that your child is likely in for the longest time, you need to make an educated decision. The best convertible car seat in 2018 will be one that works easily with your child as he or she grows. It will stand up to the constant growth of your child and still provide a maximum amount of convenience and coverage.
Best Convertible Car Seat 2017 – 2018
Cheap But Safe Convertible Car Seats
Infant Car Seats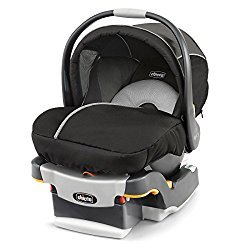 Infant seats protect your growing baby's neck and head while providing full body support. Typically, these car seats have a removable carrier that you can then move with you. Infant safety seats are not all created equally, so you'll have to consider the materials used and any accessories that you may need to keep your child safe.
Infant car seat reviews take the most important aspects of an infant car seat and put them up against each other so that you can make a truly valuable decision. These are the car seats that most people will look for, so it is a great place to start. The best infant auto seat in 2018 is one that works in almost all vehicles and fully supports your baby. It is accessible, comfortable, and convenient to move from place to place without too much strain.
Best Infant Car Seat 2017 – 2018
Cheap But Safe Infant Car Seats
Car Seat and Stroller Combo (Travel Systems)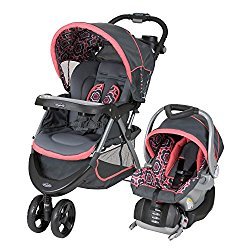 Car seat and stroller combo sets have become increasingly popular within the last few years. They are more efficient, especially for moms and dads that are always on the go. Many people also like that they can use the same item for quite a few years. Unfortunately, these are also sometimes a bit heavier than the traditional stroller or car seat. Depending on the type of stroller you buy, you can find one that will fit with an infant or a toddler – or both. You can even find a jogging stroller or a double stroller with a car seat.
Pay attention to all of the fits and weights for a car seat and stroller combination, as they tend to be different from the traditional measurements.
Top-Rated Car Seat and Stroller Combos (Travel Systems)
Booster Seats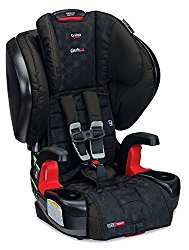 When your child is no longer within the weight and/or height limit for a convertible car seat, it is time for a booster seat. Booster seats work within your car, using its own restraint system. A properly fitted booster seat will lift your child up so that the seat belt works properly. Once adjusted, it is more comfortable and allows your child more range of motion.
There are two primary options for booster seats: high-back and backless. Backless models are generally easier to install, but high-back models provide more protection. Booster seat reviews can help you understand the comfort, sizing, and protection of the booster seats. They can also tell you how portable they are, since these seats are more likely to be moved around from car to car. The best booster seat of 2018 doesn't just lift your child, it enhances their protection. This seat will be comfortable and easy to use, but it doesn't forgo the primary reason you have it: safety.
Toddler Booster Seats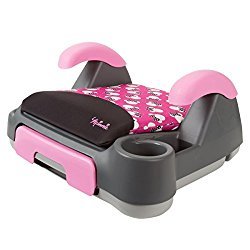 Toddler booster seats are only to be used by children when they fit into the appropriate age, weight, and height limitations. These seats are forward facing, so they tend to be for children who are a little older. They still use the harness design, but feel more like a booster seat.These tend to be a more economic option than the convertible seats. They may also be more difficult to find than other types of seats, especially in stores. The toddler booster seat reviews will tell you which ones work best in specific types of cars as well as which ones are perfect for what ages and body builds. The best toddler booster seat of 2018 is one that will encourage your child's mobility and personality without constriction, but it will still protect him or her.
Top Rated Toddler Booster Seats
3 in 1 Car Seats (All in One)
All-in-one car seats are a tempting offer for many parents because they change with your child, going from an infant car seat into a booster seat. These change as your child goes, allowing for a customized fit and frame. However, there are times when they don't provide as much support or structure as they should. These seats will typically accommodate children from 5 pounds all the way up to 120 pounds.
Unfortunately, these seats can be burdensome and heavy, which is a switch you'll have to make for price. This could be a great option for grandma or grandpa, as they won't need something all that often, and they won't have to take yours out of the car every time they babysit.
---

Depending on your location, each country and state will have different car seat guidelines. However, there is a trend to follow throughout each that makes it easy to determine when your child can change seats. Each child is different and you should make sure that your child fulfills all guidelines before moving onto the next seat.
---
Ratings & Comparisons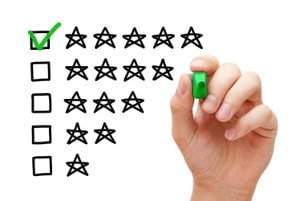 Our ratings and comparisons look at the different products and compare them on a number of metrics. Remember that car seats are updated frequently, so there may be changes in measurements, however these should be noted on the official product pages.
When looking at the car seat reviews, take into consideration the needs of your own family and child – as each person and family needs something different. This page will be updated as frequently as possible because of the use.
Some of the things we will compare include:
Slot heights
Crotch buckle depths
Width, Height and Depth
Intended age
Weight limits
Height ranges
Lifespan expectancies
Each review will use the official description given by the production company.
The best car seats around are typically those that use the newest technologies and safety systems, but still come from time-tested brands that you can trust. They have not only been fully vetted by parents, they've gone through rigorous crash testing and studies.
If you don't need all of the bells and whistles, car seats that are affordable do exist. You might not be able to get the spill-proof fabric or the lightest safety seat around, but these cheap car seats still do the job. Make sure to read the reviews carefully of each seat to make sure they are cutting the costs in productive places.
Car Seat Reviews
These reviews take a comprehensive look at each individual car seat, comparing them on a number of items. Car seat reviews are almost completely objective, looking at the statistics and other user reviews. There will also be comments on things like ease of use, appearance, and convenience.
Safest Car Seats
Safety is the most important – it is why we don't just strap them in regularly. The safest car seats offer protection for all parts of the body, regardless of the car it is in. These seats provide the most protection on the face and head, shielding the baby from anything showering or flying at him or her. This is one of the crucial parts in determining which car seat to buy.
---
The best deals on popular Car Seat brands!
Some brands are just better vetted than others, and these stand out amongst the crowd. These are brands that you can trust to deliver the best possible protection to your child because they have learned over the years how to do it.
Some brands focus only on making the best child car seats, while others provide a full spectrum of great products. By clicking on each brand, you will be able to see the most popular and highest rated car seats available at this time.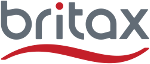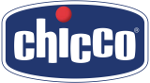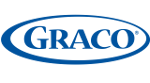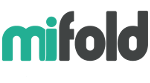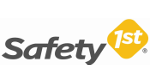 ---
Infant Car Seat Covers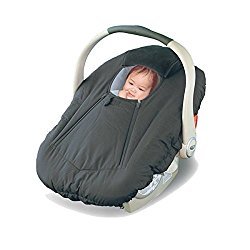 If you do a lot of travelling or moving around, an infant car seat cover is going to be ideal. Since your child is so young, he or she can't tell you when the sun is too warm or in his/her eyes. An infant car seat cover will help protect that. It can also make the seat warmer in the winter months, especially if you can't warm your car up before putting your baby in it. It will also keep your child asleep for a longer time, making the drive much more comfortable for everyone involved.
When you aren't in the car, it will protect against the sun's harsh rays as well as any dust particles or dirt that could end up on the seat. An infant car seat cover will make everything just a little easier for you, and it is a must-have for parents that will spend a lot of time on the go.
Baby Car Seat Accessories
A car seat is only as good as the accessories that come with it or the accessories you can add to it. There are accessories that make it more convenient, like a carrier or adaptor, those that make it more comfortable like a cushion or sun shade, and even those that will entertain your child like a toy bar. These are a great way to take a fairly basic car seat and make it luxurious. As your child ages, you will likely need to add some accessories and take others away.
---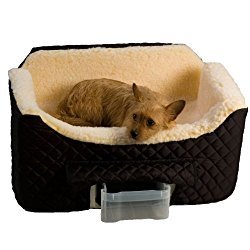 When you transport your dog, they tend to jump around or run all over. Dog car seats not only keep them contained to one space, it also makes the car safer for them. Since dogs aren't shaped like humans, air bags and instruments can really hurt them. A dog car seat will allow you to safely and comfortably transport your dog to the vet, the groomer, or across the country. This is especially important as your dog ages. There are a few different styles that will work with different types of dogs and cars – from dog car seats for toy dogs all the way up to bigger breeds.
Top-Rated Dog Booster Seats
Best Dog Car Harness
---
---
About Us
My name is Emma, I'm a happy married mother of 3 children (two boys and a girl).
I work as a medical professional. While I haven't been a mother for my entire life, I have been babysitting since I was 13 and transporting children since I was 17.
My husband, Mike McStay, is an engineer responsible for conducting laboratory tests with one of the most well-known car seat brands. He has been there almost as long as he has been a parent, for 7.5 years and counting.
My three children are 8, 6, and 3 years old, meaning I have gone through many kinds of car seats and cars. I've experienced my fair share of seats both good and bad. I've seen the trends throughout the years that have come and gone.