What kind of car seat should I choose?
Of all the things you buy for your child, a car seat is one of the most important. You will need a seat from the moment you bring your baby home until he or she can do without one.
Over half of the child seats in cars today are installed incorrectly or are the wrong car seat for the size and weight of the child. You don't always have to spend a ton of money to get the best convertible or safest infant car seat with so many affordable options on the market. We recommend planning ahead so that you can pick out the right car seat for your child, your car, and your budget.
Car Seat Guidelines
Depending on your location, each country and state will have different car seat guidelines for installation, weight and height limits, etc. However, they all have some guidelines in common to help you determine when your child needs a different car seat.
For instance, infants 12 months and under are always safest in a rear-facing car seat. Children 13 and under should always be in the back seat. Children (and you) should be buckled up every time they're in the car.
Each child grows differently, and you should make sure that your child meets the proper size measurements before moving onto the next seat.
Check out
Ratings & Comparisons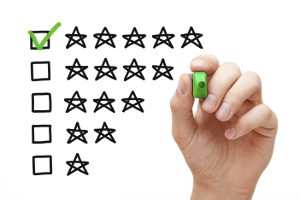 Our ratings and comparisons look at many different car seats and compare them based on a number of metrics. Remember that car seats are frequently updated, so there may be changes in specifications, however these should be noted on the official product pages.
Be aware of product recalls as well. Before you buy, check to see if that specific model of car seat you're considering is on a recall list.
When looking at our car seat reviews, consider your family's and child's needs.
Here are some things to consider:
Do you plan on having more children? You'll want a car seat that can be passed on to the younger sibling, such as a convertible car seat.
Will you be transferring the seat between vehicles often? You'll want a lightweight option with quick installation and a portable infant carrier (if you're buying an infant car seat).
Are you on a tight budget? You'll want to focus on safety and durability over style.
Do you have a small car? You'll want a compact car seat to ensure plenty of legroom for the front seat passengers and enough room in the back seat for additional passengers.
Note: This page will be updated as frequently as possible as product specifications are updated and new products emerge.
The best deals on popular car seat brands!
Some brands are more popular among parents than others, and these stand out from the crowd. These are trusted brands that deliver the best possible protection to your child because these manufacturers have decades of research to back their products.
Some brands focus only on manufacturing quality car seats, while others provide a full spectrum of great baby products. By clicking on each brand, you can discover the most popular and highest rated car seats currently available.
Baby Bike Seat Buying Guide
Go from trial by error to informed decision with our baby bike seat buying guide. It covers everything you need to know when buying a baby seat for your bike.
What's the difference between front and rear baby bike seats? Will it fit your bike? What's the safest seat? Which features matter? What brands get the best reviews?
Our guide answers those questions and more, providing key information, step-by-step instructions on the proper way to determine your bike's compatibility, and users' reviews. After all, finding a baby bike seat to fit your bicycle shouldn't be a guessing game.
Best Child Bike Seats
Whether you're a brand new parent or an experienced car seat buyer, visit our tips and tricks page to find recent recalls, specification changes, upgrades, and new accessories. If you have a question or a topic you want us to cover, feel free to contact us at any time.
Worried About Car Safety For Your Big Kids? Don't Be - Follow These Tips
Often, parents think that once their child isn't a baby anymore, they are ready to just sit in the car and go for a drive. This isn't the case – while many of us want our children to simultaneously stay little forever and grow up at the same time, we are still responsible for the choices that make them safe. Part of keeping your child safe is ensuring that no matter what vehicle he or she is in, safety is the primary concern. So how can you keep your older child safe in the car? There are two main options...
Read full article
You're Probably Making These Car Seat Mistakes Right Now
Did you know that most parents aren't using their car seats properly? Sure, when we go home from the hospital with our newborn babies, the doctors and nurses will check our car seats and ensure that we have installed it properly and we know how to clip our babies into the seats. However, as your baby grows, you need to adjust and change your car seat as necessary. That is where the mistakes come into play. 5. You Aren't Keeping The Straps Snug Enough Many children are riding around in cars for a longer period of time than ever before,...
Read full article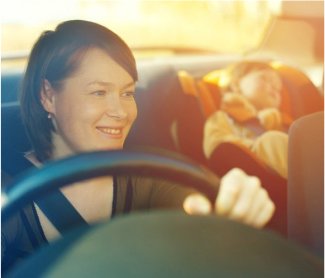 My name is Emma McStay, I'm a happily married mother of 3 children
I work as a medical professional. While I haven't been a mother my entire life, I have been babysitting since I was 13 and transporting children since I was 17.
My husband, Mike, is an engineer responsible for conducting laboratory tests with one of the most well-known car seat brands. He has been there almost as long as he has been a parent, for 7.5 years and counting.
My three children are 8, 6, and 3 years old, thusI have gone through many kinds of car seats and cars. I've experienced my fair share of seats, both good and bad. I've witnessed the trends throughout the years that have come and gone.
About Us →