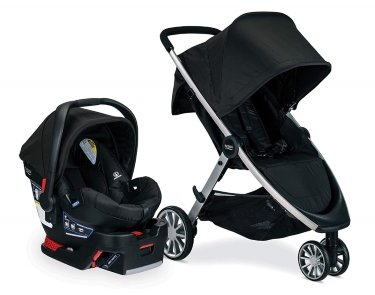 Travel systems are designed for families who love to get out and about. They're more convenient to purchase and are sometimes cheaper than buying a car seat and stroller separately. It's hard to find a travel system that meets every need, but Britax has your back.
The B-Lively & Be Safe travel system was released in 2019. It features the older B-Safe 35 car seat, which we reviewed earlier this year. The B-Lively stroller is new to the Britax family. It's a 3-wheeled stroller with several nice features.
The system comes in 3 colors: cardinal (red), dove (gray), and raven (black). At around $400, it's moderately expensive. Purchasing each separately is approximately the same cost, depending on sales and discounts.
(more…)