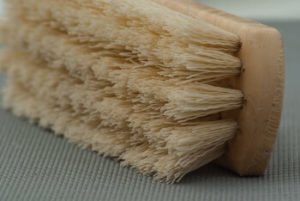 Many parents have had problems learning how to clean child car seats of all kinds. From eating on the go to potty training problems, from car sickness to general sickness, cleaning your car seat is an absolute must.
Many parents will try to cover up the smell with sprays or perfumes, but that just doesn't do the trick. You have to ensure that you are not only getting the funky smell, but also the bacteria and germs. 
---
General tips for cleaning a car seat
The faster you move, the better.
If you let something sit, it is going to be more difficult to clean. Of course, it is going to be tempting to let something sit if you have to deal with a sick child or it is late at night, still, it isn't worth the risk. Something that sits for even a few minutes will be more difficult to clean. The least you can do is remove anything "gross" with baby wipes or a clean rag. Presoaking the cover may also help.
A. I. O.
If your child was sick or had an accident in the car seat, it is going to get pretty stinky. The best thing you can do in situations like that are to sit the seat outside in the air and sunlight. This will help to eliminate the odors. Of course you should wipe everything out first.
Soap.
Using a soap that is approved for babies is essential. Your child spends a lot of time in contact with the covering and pads on a seat, so you don't want anything that will be irritating. There are many places you can look online so that you can find a natural soap that is going to clean.
Padding.
It might be difficult to do so, but you should try to clean the padding if that has gotten dirty as well. To do this, use soapy water and press down on the padding that doesn't come off. One the water runs clear, then you should thoroughly rinse it as you would a sponge.
---
Steps for Cleaning a Car Seat
Wipe everything off, including the harness. Use a soft rag and cool water to remove everything. Use a gentle soap to clean if you can't get everything with water. The buckle on the harness should be put into a cup of water and allowed to soak. You may have to repeat this process. No matter what you do, DO NOT put a harness in a washing machine.
You may be able to machine wash your car seat cover. You should refer to the guide that came with your seat to find it out. Many good quality car seats will have removable car seat covers. Even if it doesn't look like anything got under the cover, you should take it off.
Wipe down the entire seat. Even if you don't see anything on the plastic and metal parts of the car seat, you should still wipe them down. Germs are everywhere.