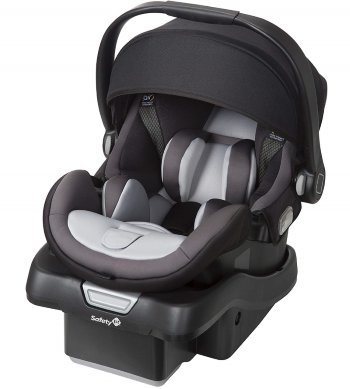 The Safety 1st onBoard 35 Air 360 is a good option to consider for families on a budget. When parents hear that, they might question safety, but that's not an issue with this seat. It's been crash tested from every angle for front, side, rear, and rollover scenarios. This has led to a design that meets or exceeds all federal safety standards as well as the European rollover standard.
While it's average among today's car seat weight ranges (4-35 pounds), it performs as well as other seats twice the price in several areas. It's not without its flaws, least of which is that it's not overly fashionable. Nor does it have a lot of bells and whistles, but it's a seat that will do the job it's designed for – keeping your baby safe.
The onBoard 35 Air 360 replaces the now discontinued onBoard 35 Air car seat. The Air 360 has more extensive crash testing as well as several additional safety features. It's only slightly higher in price, but the upgrades may be worth it.
(more…)