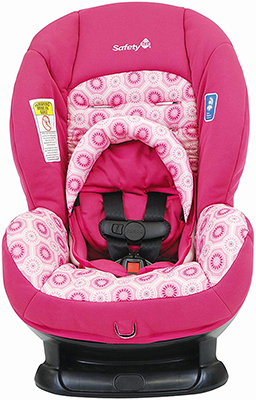 The Safety 1st Scenera LX Convertible allows people to have a safety-certified car seat for a low price. The car seat converts from rear-facing to forward facing to provide parents with flexibility as infants grow into toddlers. The car seat accommodates children weighing from 5 – 40 pounds. The lightweight child restraint also moves easily between vehicles and installs fast.
Sometimes parents are concerned about this bare-bones style of seat. Rest assured that this seat meets all of the safety regulations and standards. However, the weight and height restrictions are a bit limited and make it so that the child seat cannot realistically be used for more than the first few years. Children will require another car seat as they get bigger.
Safety features include side impact protection and a 5 point harness. A removable, washable car seat pad and a removable cup holder add to the convenience.
(more…)