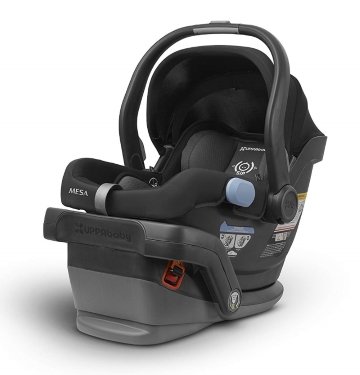 The UPPAbaby MESA is an infant car seat newly designed in 2018 from a previous version. It's basically the same seat as before. The only changes are a couple of added colors and one discontinued color.
This sleek, stylish car seat has some nice innovative features designed to make installation as intuitive as possible to minimize human error. To us, that's a standout feature and one of the most important when it comes to choosing a car seat.
With the addition of naturally fire resistant materials that don't contain chemical flame retardants, this seat is an attractive choice for parents concerned about chemical exposure. Additionally, for urban families, this car seat may be the most friendly for taxis and Ubers than other seats on the market.
Is this seat worth the investment for your family? Let's break down the stats so you can decide for yourself.
(more…)