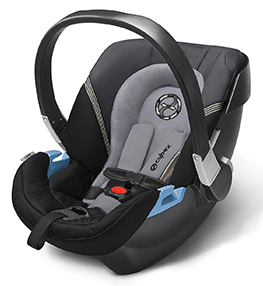 Infant carriers make it easy for new parents to transport their baby around, but many models are heavy and awkward. The Cybex Aton 2 Infant Car Seat is one of the lightest infant carriers on the market. It weighs just under 9 lbs, and it can hold babies from 4 lbs up to 35 lbs.
The Cybex Aton 2 is not only lightweight, but it also fits in compact cars due to its slim size. The dimensions of the car seat are 18" x 17" x 26.2", so it's a bit narrower than some of the other popular infant car seat models. This can make a big difference in a small car.
The Cybex Aton 2 also holds babies and toddlers from 4 lbs up to 35 lbs; whereas, some infant car seats only go up to 30 lbs. This allows you to keep your toddler in this seat longer, approximately up to 18 months of age.
(more…)