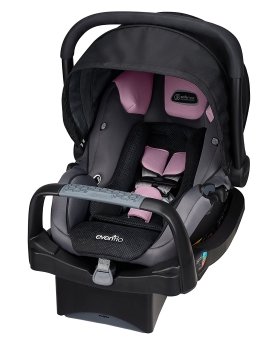 As one of the world's leading baby product companies, Evenflo is a household name for millions of families. When first founded in 1920, the company focused on baby feeding products alone, including the first rubber nipple secured with a cap instead of being pulled over a bottle top.
By 1960, after recognizing the changing needs of modern-day families, Evenflo began offering complete nursing kits that included bottles, nipples, sterilizers, and accessories. Since 1995, the company has expanded its products to include bottle and breastfeeding equipment, strollers, car seats, and more.
Their car seat line includes infant, convertible, all-in-one and booster seats. Among their infant seat line is the Evenflo SafeMax, built with an anti-rebound bar in the base to better withstand rollover accidents. Let's find out whether the extra safety measures are worth the investment.
(more…)