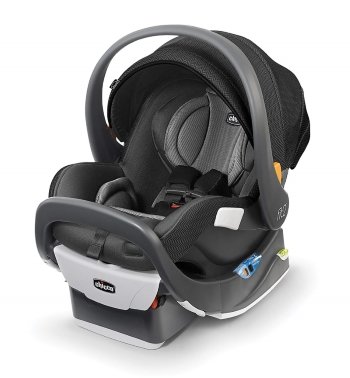 The Chicco Fit2 infant car seat features a unique 2-stage adjustable base that provides a better fit for growing toddlers who are rear-facing. For those of you who are worried about your toddlers being cramped, this could be the extended rear facing car seat solution you're looking for.
We're already big fans of the Chicco brand. The Chicco KeyFit 30 has topped our list of infant seats for quite some time. This model has many of the same features, but the 2-stage base is the main new and innovative feature.
There are a few flaws in this seat that you may want to consider, specifically the heavy weight of the carrier and limited stroller compatibility. The Fit2 does have several other features the original KeyFit doesn't, which may sway your decision in its favor.
(more…)