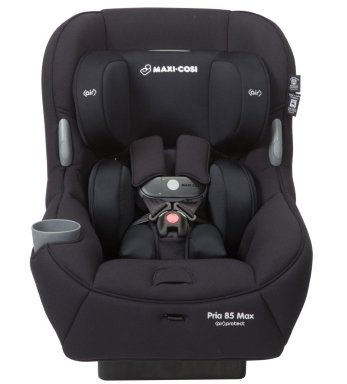 The Maxi Cosi Pria 85 Max is a 2-mode convertible car seat designed to last from newborn to booster age. In rear-facing, it holds infants 5 – 40 pounds and 22 – 85 pounds in forward-facing harness mode. Unlike all-in-one convertibles, there is no booster mode.
The Pria 85 Max is one of a few different versions of the Pria line that Maxi-Cosi has offered through the years. It's easy to get this one confused with the "non-Max" version, the Maxi-Cosi Pria 85, but that seat has a minimum weight of 14 pounds, so it is NOT for newborns. The Max has higher quality fabric that is more breathable, plus it has a magnetic ClipQuick chest buckle.
While the regular version would be a good upgrade from an infant car seat, the Max will serve you from the time you take your baby home until they're ready for a booster seat. Let's have a look at some of the features that make the Max stand out from the rest.
(more…)