Winner Announcement – Congratulations to the 2018 winner, Isabella Foster (1st Place)! James Moore (2nd Place), Li Wei (3rd Place). Thank you all who submitted a video or essay!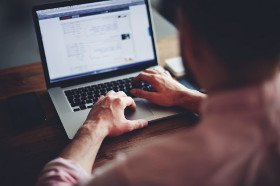 Chances are, you'll need money for college well before you need to begin thinking about buying a car seat. But no matter when you take that next step in your education, we want to help ease the burden for you with our BestCarSeatHub.com $2500 Scholarship Program.
At BestCarSeatHub.com, our main focus is ensuring consumers can find the best child and pet safety seats currently on the market. We hope to award scholarships to people who may shape the future of the safety seat industry.
Perhaps your name will be on future crash safety research. Maybe you'll be an influencer on a product review blog. Or maybe you'll simply be better prepared as a parent when the time comes to shop for your own child safety seat. Whatever the case, we hope this 2019 Scholarship process encourages you to lend your voice to the future of child safety.
Our scholarship is broken down into first, second, and third places so that we can help three college-bound students get their feet off the ground to start working toward their success.
---
Topics for Essay or Video
The AAP and several safety experts recommend dedicated infant (rear-facing only) seats for preemies and newborns since convertible car seats sometimes don't provide a snug fit for newborns. Should convertible car seat manufacturers be required to include this information on their product literature?
Hot car deaths are on the rise in the US. Several new products are being developed to help prevent this. Which of those seem the most promising, and what other products and educational tools could be developed to prevent more deaths in the future?
Should hospitals provide a basic infant car seat to low income families who cannot afford one before they bring the baby home?
Which, if any, of these public transport systems – taxis, buses, trains, airplanes and Uber drivers – should be required to provide child safety seats, or is that the parents' responsibility?
Currently, states have different laws regarding when children can ride in a seat belt-positioning booster seat. Should booster seat laws be the same in every state instead? Why or why not?
There aren't many special needs car seats on the market, and what's available can be very pricey. What can car seat manufacturers do to better serve families with special needs children?
Car seat and stroller combos are growing in popularity. However, many of them aren't interchangeable between brands and even within different models of the same brand. Would it be beneficial to manufacturers to offer universally interchangeable travel systems, or would it harm their business model?
In a recent survey of drivers, interaction with pets was one of the top three​ most frequently​ reported distracting behaviors that resulted in an accident or near-miss. Should dog car seat belts and other such pet restraints be mandatory for people who travel with pets in their cars?
Since there are currently no federal safety standards for pet travel restraints, how can we ensure that the travel restraints we buy for our pets are safe?
Should first responders and car seat technicians be required to learn proper pet travel restraint installation so they can help pet owners know whether their pet is properly restrained in the car?
How can dog car seats be improved to ensure they all provide better protection for our pets?
Scholarship Application Form
---
Eligibility Requirements
Must be a high school graduate by the time of the award (August 10, 2019).
Must be enrolled in high school, home schooled, or a college student who plans to attend or currently attends an accredited post-secondary institution located within the United States.
All applicants must have a minimum 3.0 GPA when applying and when the scholarship is awarded.
How to Apply
To apply to the BestCarSeatHub.com $2500 Scholarship Program, you must fill out the application form below. Note that you must also include your official transcript or proof of enrollment to a U.S. accredited college.
Please take your time in filling out the information, as any fields that are missing or incomplete will invalidate the application. Along with your application, you must also include a 2,500 – 3,500-word essay that uses correct grammar, punctuation, and writing mechanics. The essay must cover one of the questions answered below in detail. Ensure that all content is 100% unique, since we will run responses through a plagiarism checker. Write with plain text, size 12, Times New Roman. Do not use pictures or chat speak.
If you would prefer, you can create a 5-10-minute video answering one of the questions below. If you choose this option, you do not need to write the essay. Post your video to YouTube, and then share the link on the application form. If you write the essay, you do not need a video. Note that we will use your video in future applications and on our website/blog if we choose you for a scholarship award.
Remember to make your answers informative, fact-based, and interesting. If you do choose to make a video, consider adding effects and subtitles so that your words can be understood.
All written submissions become property of BestCarSeatHUB and may be posted on our website, blog, social media accounts, or elsewhere as we see fit.
If you have any questions about the program, you can reach us at scholarship@bestcarseathub.com. Please give us 2-3 days to get back to you.
Application Deadline & Guidelines
Starting Date: January 1, 2019
Deadline: August 1, 2019
Winner Announcement: August 10, 2019
Awards
1st Place: One-time award of $2500
2nd Place: One-time award of $1000
---
Scholarship Application Form