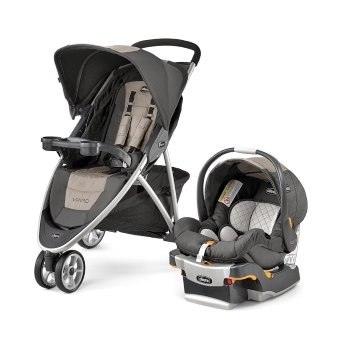 The Chicco Viaro Stroller Travel System combines Chicco's Italian fashion roots with a slim, sporty design that's popular with many parents. The combo comes with the top-rated Chicco KeyFit 30 infant car seat. It has many features that busy families will appreciate.
This moderately priced system is a little cheaper than the Chicco Bravo travel system and should last a long while. Both car seat and stroller have generous weight limits, so even when your baby outgrows the seat, you can still use the stroller well into toddlerhood.
Here, we've compiled all the details, stats, pros and cons along with real customer experiences so you can decide if the Chicco Viaro is right for your family.
(more…)