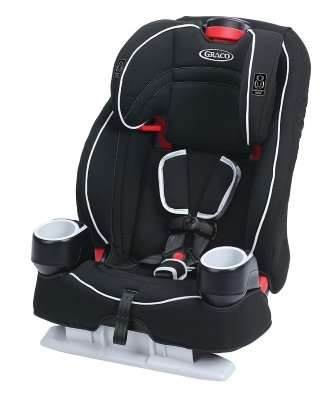 The Graco Atlas 65 2-in-1 harness booster car seat, model number 1946242, is a combination forward-facing car seat with a built-in 5-point harness system plus a high back booster seat. This means the seat will grow with your child, from toddler (22 to 65 pounds, 27 to 49 inches) to youth (30 to 100 pounds, 38 to 57 inches).
It's a well-built, versatile car seat that easily transfers from one vehicle to another and is FAA approved for airplanes. It also can be used for RV and bus travel. Kids even love it for the deep cup holders on each side.
The Graco Atlas 65 Is Perfectly Sized for Various Vehicle Types
A car seat that is sized to fit the back seat of different types of vehicles is always on the minds of parents. Also important for families with multiple car seats in use is whether it will fit with the other seat models.
(more…)