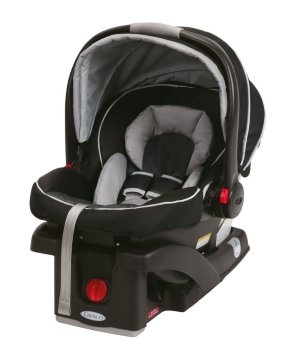 The Graco SnugRide Click Connect 35 infant car seat first joined the extensive Graco family of child restraints back in 2005. Since then it's been through a few iterations, one of which was to lower the minimum weight range from 5 to 4 pounds to better fit preemies.
The newer seats also have a longer expiration (7 years instead of 6) to better allow for extended rear-riding (to 2 years old) according to the AAP's recommendation. The ClickConnect technology was designed to make it easy to attach to both a base and stroller with one step.
It's on the upper range in prices among the other Graco SnugRide models, but it's still a pretty affordable seat compared to similar models of other brands. While not a huge investment for most families, you still want to get what you pay for.
Is the Graco SnugRide Click Connect 35 worth the investment, and is it a safe and reliable seat for your baby? Let's break down the stats so you can decide for yourself.
(more…)