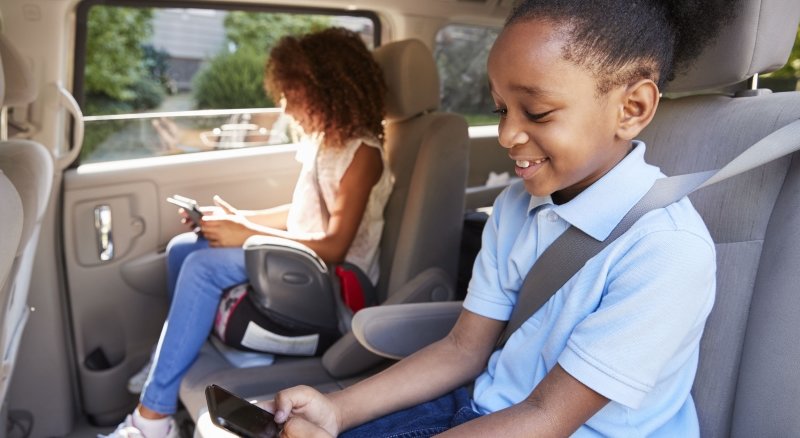 Often, parents think that once their child isn't a baby anymore, they are ready to just sit in the car and go for a drive. This isn't the case – while many of us want our children to simultaneously stay little forever and grow up at the same time, we are still responsible for the choices that make them safe. Part of keeping your child safe is ensuring that no matter what vehicle he or she is in, safety is the primary concern.
So how can you keep your older child safe in the car? There are two main options for you:
Seat Belt Safety: Teach Them Early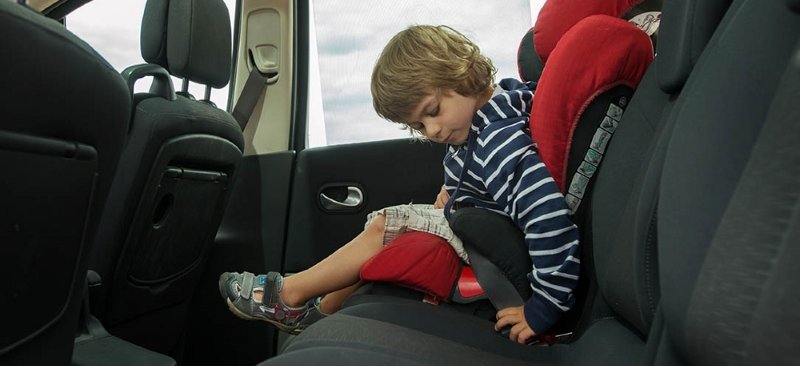 The habits that your children have as they grow start early. If they see you wearing a seat belt, they will just think it is a non-negotiable. Make sure that you set the precedent and always wear your seatbelt. Buckling up on every single car trip, even if it just down the street, is so vitally important to keep people of all ages safe. In fact, over half of the young people who die each year in car accidents were not wearing a seat belt.
If your child isn't comfortable in a seat belt, that might be because they are still too small. Instead, use a belt-positioning booster seat that will make the ride much more comfortable. Smaller children, in particular, will need positioning help until they are 12 or 13.
Of course, you also have to ensure that your child wears the seatbelt properly: it cannot be behind their back, it has to hit in the proper place, and it shouldn't be unbuckled until the car has completely stopped.
Be the good example that your child needs. Do not start the car until everyone buckles up.
Even Big Kids Need To Ride In The Back
No matter what they say, the safest place for your child to ride is in the backseat of the car. In fact, in the backseat and in the middle is just about the safest place in the car. While many children want to sit in the front because they think it makes them seem older, do not succumb to their pleas. There will be plenty of time for them to sit in the front as they get older.
Booster Seat Safety: It is Not Optional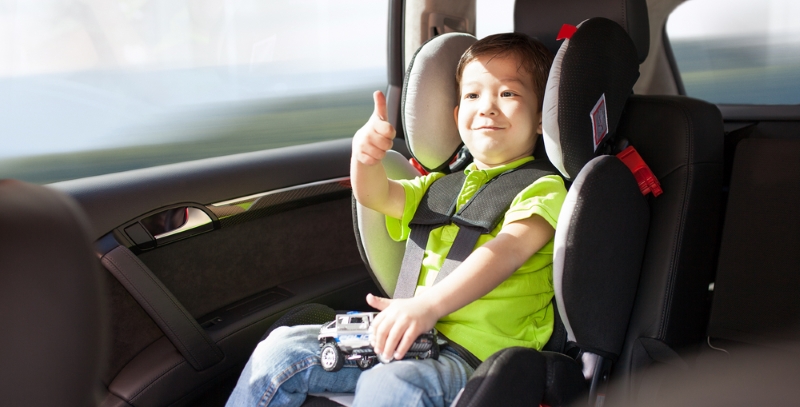 If you want to keep your child safe while driving in the car, you need to use a booster seat. These can come in different forms, including backed and backless. A backed booster seat tends to add more support for the head and neck, making it perfect for a younger child. It can also help to position the seatbelt and offers more padding if you are involved in an accident. In fact, children who are seated in a booster seat are 45% less likely to be injured in a car accident than those using just a seat belt.
A booster seat is, for some reason, often shrouded in mystery. They are simple to understand – then name tells you. The seat boosts the child so that they are safer and more comfortable in the car. Make sure that your child meets the minimum requirements for height and weight before you transition to a booster seat – keeping your child in a harnessed seat until they meet those limits is key. There is also a level of maturity that is necessary as well: your child needs to be able to sit up and stay sitting.
At the end of the day, this is one battle that is important to have with your child. Being safe in the car, no matter what age someone is, can save lives. If you do not give your child another option, you are likely to have more success in convincing them. What you have to do is be consistent – encourage the use of the seatbelt, booster seat, and seat belt positioner in all cars that your child goes in, even if takes a little more work.