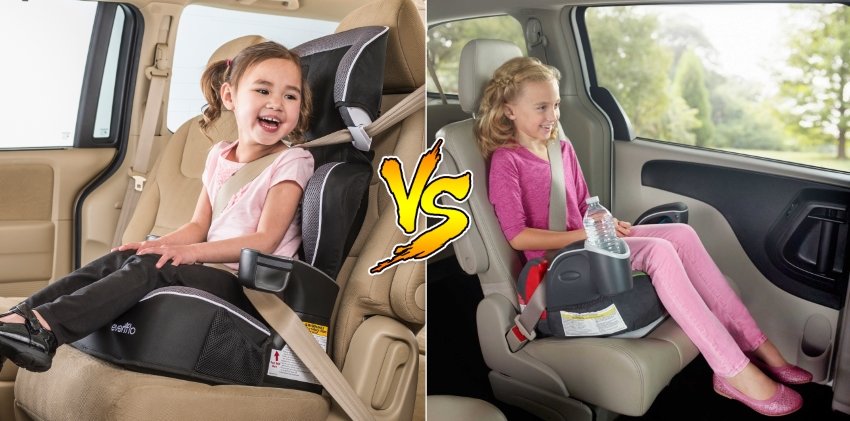 It's one of those little necessary evils of parenting: choosing the best booster seat for your child. Are first-rate high back boosters or great backless boosters the way to go to keep your child safe and comfortable in your car?
Booster seats are one of the many milestones of your child's life. It's another happy but bittersweet reminder that your child is growing up.
To be certain your child is ready for a booster, ask yourself these questions:
Has your child outgrown the manufacturer's recommended size limits of his current car seat?
Is your child 4-8 years of age and at least 35 inches tall? Is he 40-80 pounds and under 4 feet, 9 inches tall?
Can he NOT yet sit with his back straight against the vehicle seat while his knees bend completely over the edge?
Is it obvious that the vehicle seat belt alone doesn't fit where it would on an adult?
So if your child is ready, which type of booster should you buy? Studies from 2005-2009 have suggested that high back boosters tend to be safer than backless ones, however, there are several factors that those studies didn't take into account. Today's booster seats have surpassed the safety standards of those made a decade ago.
Therefore, your choice isn't really whether high back booster car seats are safer than backless models. Depending on your child's size and your car's design, a backless design could prove to be the safest option. Let's consider the pros and cons of each type.
---
(+) High Back Booster Pros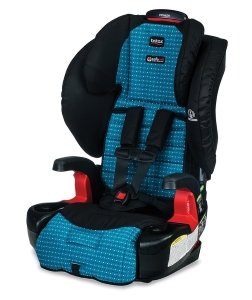 High back boosters have some nice features that backless boosters don't. They are often sold as a combination seat, some having a five-point harness for children under 40 pounds, and some that have a removable back.
They have seat belt guides that ensure a proper fit for both lap and shoulder belts. For small-framed children, this may ensure a better fit for the seat belt than a backless booster would. The belt should fit across the lap, not on the belly, and across the shoulder and chest, not the neck.
Tip: Make sure the booster has seat belt guides that don't snag the shoulder belt. If a child moves forward or to one side, the belt could stay loose instead of staying snug against the body.
The headrest and side wings of a high back booster seat protect the head and chest in the event of a side-impact crash. These wings can make the seat more comfortable for sleeping children by providing head support and keeping them positioned upright in the seat belt. The high back also provides head support for cars with low seat backs.
Tip: If you have back seats with headrests that don't allow the back of the booster to sit flush against the seat back, look for a booster with an adjustable headrest.
Some high-back boosters have better LATCH connections, which can also provide protection in a side impact accident. However, those with rigid LATCH would likely be the most stabilizing.
For young, small children who can't sit still or who tend to slump when sleeping, high back booster seats are probably the best option.
(-) High-Back Booster Cons
Two disadvantages of high back booster seats are price and weight. Usually high back boosters will cost more than backless boosters. They are also heavier, which could be aggravating if you frequently transfer the seat between cars.
If you have a car that has leather or vinyl seats, a high-back booster is more likely to leave imprints due to the weight and size. While this can be prevented with a seat guard, it is definitely something to consider if you have an expensive car.
While the wings of a high back booster seat help protect against sideways forces of a crash, they won't necessarily provide more protection from forward forces than a backless model. Also the LATCH systems on booster haven't been proven to offer more protection than backless seats without LATCH.
Click here for detailed reviews and safety ratings of today's best selling High back Booster Seats
(+) Backless Booster Pros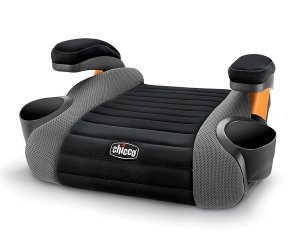 One of the biggest pros of a backless booster seat is a better fit for children that are older or tall for their age. A backless booster gives you a few more inches to play with in terms of head space. They're designed so that your child can sit all the way back against the vehicle seat, which can help in terms of legroom and comfort. Many of today's backless models also have seat belt guides just like high back models.
Tip: Backless boosters often have a higher weight minimum than high back models, so double check the weight limits before you commit to one.
Backless booster seats are also lighter, which means they are great for families that switch cars often or those who have to rearrange seats to accommodate extra passengers or to separate rowdy children..They also appear more grown up for school-age children who don't want to be seen in a "baby" seat.
Tip: Check the fit if you have low seat backs in your car. If your child's ears are higher than the seat back, keep him in a high back model to prevent whiplash injuries.
Finally, backless booster seats are cheaper than high-back boosters. You can sometimes get them for under $20. If you are the type of family that is always on the go, have older or taller children, and you need something cheap that can withstand a beating, a backless booster might be your best choice.
(-) Backless Booster Cons
Unfortunately, backless boosters won't be as comfortable for children who tend to sleep in the car. The base isn't as padded and there is nowhere to rest their heads if they slump to one side. Therefore, they'll slide out from the protection of the shoulder belt.
For younger or small-framed children, many backless models don't come with seat-belt positioning guides, so it may be difficult to get a proper fit with a backless model. In that case, buying a combination booster seat with a back you can remove when they're bigger could be a wise investment.
Of course, there's a lack of padding around the head in a backless model, which could lessen the side-impact protection if there is an accident. This is especially true if you have car seats that are low slung.
Bottom line: if you have a child that is on the smaller side, or you are extremely worried about safety, a backless booster might not be your best option.
At the end of the day, you have to make the best choice for your family. There is no right or wrong answer here. However, you should always err on the side of caution and pick what you think will be safer. "Safe" means different things to different people. If your child is uncomfortable and so fussy that he distracts the driver, it could make everyone in the car unsafe.
Since backless booster seats must pass safety standards just like any other car seat, they are a valid choice for many families. Whatever type you choose, the most important things to consider with boosters are proper installation, proper seat belt positioning, and whether your child is actually ready for a booster.
Click here for detailed reviews and safety ratings of today's best selling Backless Booster Seats
This post is also available in: Español (Spanish)