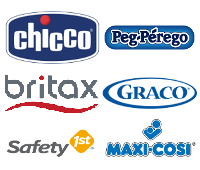 When you choose car seats, there are a few different options you will have if you want to go with names that people know. Those names run the gamut in terms of pricing, accessories, and safety features. They are all similar in some ways but differ in terms of make, model, construction, and the quality of the materials use, which is why the prices can vary widely.
However, all of them meet or exceed federal safety standards. Over the next few pages, you will learn about six premium brands that most parents tend to gravitate toward. We will break down the price, safety features, accessories, user reviews, and the pros and cons of each car seat.
---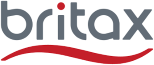 The Britax Advocate G4.1is a highly rated safety seat in 2017 and that shouldn't come as a surprise. Britax has always been one of the highly-rated car seat brands. Sold through independent and big box retailers, it is an approachable luxury car seat that exceed safety standards. Their team has transformed how seats are installed and continue to tinker and play with the safety features, continuing to improve on everything from side impact collision to the weight of the foam used to protect your child.
Since their launch in 1996, they have come a long way in reassuring families that taking babies on car trips doesn't have to be terrifying. They work in collaboration with parents to design these seats, so they are always child friendly.
Britax puts their seats through challenges that most manufacturers don't, driving up standards and driving down injury rates. Their ClickTight installation systems, industry-leading side impact protection, and the maneuverability of their systems is what keeps parents coming back to Britax for every child.
A Britax car seat system is the perfect option for families that are on the go for most of the day. They easily transition from car seat to stroller without having to worry about moving too many parts. Even better, they are the choice car seat brand for city dwellers who need to move through tight spaces.
---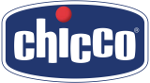 Chicco is the largest baby brand in Europe, but they have made their way into many countries because of their innovation and passion for caring for babies of all kinds, using everything from mobility products to cosmetics and medical supplies. With over 50 years of experience, Chicco puts out excellent product after excellent product. The brand was named after the founder Pietro Catelli's firstborn son Enrico. It was his passion for taking care of his own child that led him to creating products that children all over the world can use to keep them safe, happy, and healthy. Focusing in on newborns to preschoolers, they have found a niche that works and create products to match it.
The Chicco Bravo Trio perfect car seat/stroller combo has long been a favorite of parents, which is why Chicco is one of the tops names for car seats, strollers, and other mobility products for children.
All of the products that come out of Chicco come from the Happiness Laboratory, their design studio in Italy that employs the top researchers, scientists, and designers in the car seat industry. They work to understand babies and the things that make them happy, including what the eat, what they wear, how they sleep, and how they play. They do this to meet both the physical and psychological needs of children within the first three years of life.
Chicco car seats are the option for parents who want a rough and tumble car seat that will last as long as it needs to and keeps your child safe the entire time.
---

Cheap, but safe, the Graco SnugRide Click Connect 35​ is another car seat that many parents gravitate toward. This is because the Graco brand has been one of the most dependable, affordable car seats brands available widely. It is also extremely well recognized and trusted by hospitals and doctors. This is because of the last 60 years, the brand has produced dependable and functional parenting solutions. Out of all the car seat brands, Graco has shown the most promise in reaching families of all socioeconomic levels. Their seats are safe, durable, dependable, and easy to use.
Graco focuses on no-nonsense, simple solutions to parenting. They look at what a baby likes, what parents like, and what keeps everyone safe. From there, they develop products that everyone can use. For example, when Graco founder Rex Thomas watched his wife rock their baby to sleep, he started thinking about something to make their lives easier. Not even two years later, Graco revolutionized the baby world with the first automatic baby swing. From that point on, Graco has been at the cusp of every major change and breakthrough in technology, including the Pack N' Play Portable, which many parents believe is a lifesaver.
Their newest innovations include the Blossom 4-in-1 seat system, the 4Ever Car Seat, and other top of the line car seats that will take over the industry within the next few years. Though some parents may think the brand is too affordable to be good, it is quite obvious that they are one of the best brands.
---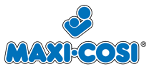 As far as car seat brands go, this is the brand that offers seats that are a joy to use. Most of them are incredibly simple to install, beautiful to look at, and exceed the safety standards for a car seat. They are built to withstand whatever life throws at them. With most seats being easy to clean and even easier to move around, they have really become the car seat of choice for families that travel frequently.
That is because the team at Maxi Cosi has looked at how parents and children really live. They've figured out the things that make lives easier and things that make lives harder. The goal of the Maxi Cosi car seat brand is to maximize the joy you get from spending time with your child. This means you willingly get in the car and go wherever you have to go – and they've developed solutions to keep it safe.

Even better, the customer service team at Maxi Cosi is top-notch and works extremely hard to bring safety and dependability into the lives of all families.
The Maxi-Cosi Mico Max 30 is the most luxurious​​ and safe infant​ car seat you can buy for your child. If you want him or her to be comfortable and feel like a king or queen when riding, this is definitely the way to go. If that doesn't quite fit your style, there are plenty of other Maxi Cosi car seats to choose from.
---

Infant car seat Peg Perego Primo Viaggio 4-35 is a dream car seat for many families. It has received some of the best reviews of any car seat. When you look at the car seat brand it comes from, Peg Perego, it shouldn't come as a surprise. The Perego Family has been designing and manufacturing car seats since 1949, which is before some states even required parents to use car seats. Not only that, but they have developed high quality carriages, high chairs, riding toys, strollers, and more for children and parents who understand the need for high quality materials and high performance.
When it comes to their manufacturing process, few car seat brands do what Peg Perego does – each step is quality controlled so that the car seat you purchase is as high quality as it gets. Even better, they continue to study, learn, and grow their company into one that is always bettering themselves. There is no "settling" with the Peg Perego company, and parents love them for that reason.
Designed for all parents, both urban and sub-urban parents use this brand and they love it for different reasons – and some of the same. Their car seats are sturdy enough to withstand just about anything life has to throw at it. They are easy to clean, easy to move, and work for parents who are consistently on the go.
For a stylish car seat that is rugged enough to handle a busy lifestyle, a Peg Perego brand car seat is the way to go.
---

Have you ever seen the BABY ON BOARD sign on someone's car – or do you have one on your own car? If you do, you can thank Safest 1st, the company that designed them. For three decades now, the safety of newborns and children of all ages has been important to this brand, and their car seats and other baby gear point to that.
If you are looking for safety that doesn't quit, Safety 1st is the brand to look at. They have revolutionized the way we treat other drivers and the way we drive ourselves. Even better, they have changed how we test car seats and what we expect out of other car seat brands.
On top of car seats, they produce home safety products as well. This establishes them as the top company in child safety. Over the years, they have grown and continue to do so. Their car seats take the stress out of car seat purchases because you know what they have is what you need. This is a company that is so dedicated to safety that sometimes they do research that doesn't even have to be done – they are pushing companies to think longer and deeper about the products that they are putting out onto the market, which means that every other car seat brand is getting better because of the work they are doing.