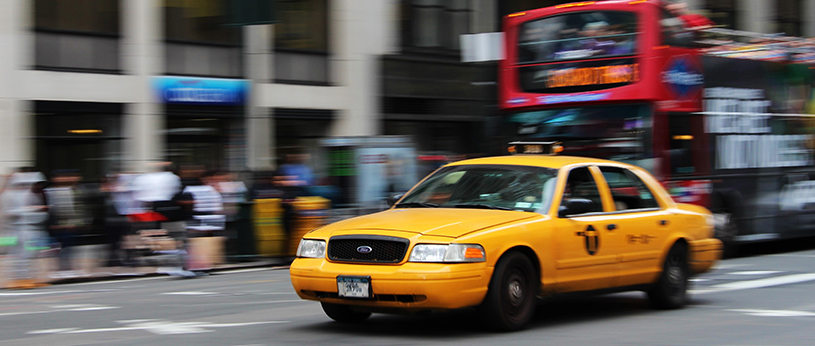 Just when you start to get good at installing your car seat into your car a new challenge arrives. It might be caused by a trip downtown or a night out or a weekend getaway, but eventually you are going to have to install your car seat in someone else's car.
Installing your car seat in an Uber, Lyft, or taxi can be daunting. Standing curbside with your hands full. Traffic rushing past. The meter running and everyone in a hurry. An unfamiliar latch. Like a lot of times with parenting you are left wishing that you had another set of hands.
Installing a car seat in someone else's car is not a good time to be in a rush. In fact it is the worst time. Take a moment during installation to slow down and check your work with latch anchors and any tethers. If you are traveling with a partner then ask them to check your installation job.
Below are some other ideas and great tips for traveling with car seats in an Uber, Lyft, Taxi or Rental Car.
FAQ #1:

What car seats are the best to use in an Uber, Lyft, or Taxi?
When traveling in a taxi with a car seat you want something light and easy to install. It is often important that the car seat is narrow since you will be sharing the backseat. Most importantly you want your child to be comfortable, since they will already be in an unfamiliar environment. These are the car seats we recommend most.
---
TOP-3 Uber or Taxi Infant Car Seats:
Chicco KeyFit
Graco SnugRide 35
Evenflo LiteMax DLX
TOP-3 Uber or Taxi Convertible (All-in-One) Car Seats:
Graco SlimFit 3-in-1
Graco Milestone
Safety 1st Grow and Go
An alternative to traveling with a car seat is a portable car seat vest. These car seat vests are designed specifically to replace car seats and are approved devices in the USA. They are a big space saver when traveling.
Child Car Seat Vest

(1+ years; weighing 30 to 60 pounds): Car Seat Vest (Check Price on Amazon)
A great alternative to booster seats and car seats. Certified for use in motor vehicles. Meets all applicable FMVSS 213 requirements.
If possible, avoid renting or borrowing car seats. They may be outdated or worn, and since you're not used to them there's a greater risk of improper installation.
---
FAQ #2:

Does my child really need a car seat in a taxi cab?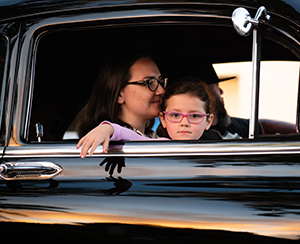 The biggest mistake people make when traveling with car seats is breaking their own rules. If you would never drive your own child unbuckled in the back seat of the car then why is it suddenly ok to do that just because you are in a taxi cab in some foreign city? The inconvenience of traveling with a car seat sometimes impairs people's common sense.
Note: In a recent study by the American Academy of Pediatrics just 11% of NYC taxi rides involving small children were using proper car seat restraints.
Plan ahead and find easy car seat solutions so that you make the right choice to keep your child safe.
FAQ #3:

How can I tell if my car seat will fit in the rideshare or taxi cab?

All cars manufactured after 2002 are required to have LATCH car seat anchors in the rear seats. Not all cars are manufactured equally so maybe opt for the larger vehicle when using a taxicab or rideshare to allow plenty of space for the car seat. The minivan taxi cabs are always a great choice for families. Avoid traveling with car seats that require front or rear tether as these anchors might not be available on all vehicles or in all seats.
FAQ #4:

What are the Uber and Lyft rules for using car seats?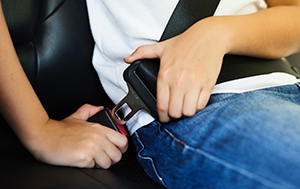 Both Lyft and Uber have specific policies concerning car seats that puts the responsibility squarely on the parent to provide proper car seats that fit legal requirements. The policy at Lyft calls for parents to provide their own carseats for children who require one. The Uber policy is similar in that regard.
Each company reminds their drivers to refuse or cancel any trip if they are not comfortable with the car seat situation. Remember that many states hold the driver responsible for passenger car seat violations!
FAQ #5:

Do you have to use car seats in taxis?

Some states and municipalities have laws that exempt a taxi from the car seat law that applies to passenger vehicles. Many large states and popular travel destinations like Illinois and California do not exempt taxi cabs from car seat laws. In NYC the taxi cabs are exempt from requiring cars seats.

It is important to follow local laws, rules and regulations when traveling as fines and penalties for car seat noncompliance can be stiff. Lyft and Uber are exempt from car seat regulations in many of the same municipalities as taxi cabs.
FAQ #6:

What are the easiest infant car seats to travel with?

For any age there is a solution that works and with a little planning you can have an easy trip not worrying about the car seat situation. With infants that are currently in an infant carrier the best solution is often to leave them in there. Lots of great wheeled options exist to get your infant carrier on the move.

The best solution for most infant carriers is a "Snap n Go" stroller. These wheeled carriers are often the best bet if trying to move a sleeping baby from the car to the grocery store and back to the car. Most every manufacturer makes one to fit their infant carrier and parents love them.

Parents especially enjoy the easy portability of these strollers. They are light and collapsible for quickly placing in the trunk of your Uber. The stroller frame accepts the car seat to turn it into a travel system.
FAQ #7:

What are the best travel booster seats for a taxi?

Booster seats can be bulky and hard to move around. A great option for traveling with booster seats is an inflatable booster. Booster seats are designed to lift children up higher so seat belts can fit safely, and inflatable boosters are a solid solution that fits easily in your bag afterwards.

One of the best inflatable boosters is the BubbleBum. It is an inflatable backless booster car seat that is easy to inflate and deflate. The booster meets and exceeds US safety regulations. It is safe for children aged 4-11 and from 40 – 100 pounds. The design is narrow, light and foldable making it an awesome vacation travel choice.
Inflatable Booster Seats

(4-11 years; weighing 40 to 100 pounds): Inflatable Booster Car Seat (Check Price on Amazon)
A great advantage of inflatable booster seats is that they are not as wide as regular, rigid booster seats. This booster seat measures just 12.2 inches. If you are fitting seats three across then this can be a great option. The disadvantage of the smaller seat is that older kids might find it uncomfortable.
FAQ #8:

Are there child restraints other than a car seat we can use in an Uber?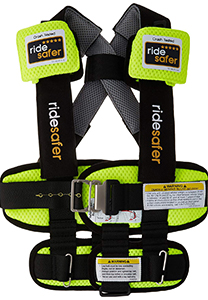 Yes! Once your baby grows past the infant stage there are some awesome and convenient travel solutions. One of our favorites is a Car Seat Vest. They work by placing vehicle seat belts for correct fit and protection of child. They are safe, convenient, and comfortable.
These vests are great solutions on the go. They are approved for use on USA roads, meet all applicable FMVSS 213 requirements, and offer great protection. When you arrive at your destination you can easily throw them into your backpack and keep on the move. These are also great for a babysitter car or a good car seat option for grandparents.
FAQ #9:

Can you order a taxi, lyft, or Uber with a car seat in it?

Uber currently offers a service called Uber Car Seat that provides UberX vehicles equipped with a car seat. It is currently only available in New York City. The program provides one forward facing car seat for children at least 1 yr old and 22 pounds. The Uber Car Seat service charges a $10 surcharge. Lyft similarly offers a car seat service that is only available in New York City at this time. Getting a taxi with a car seat installed can be easier if you call ahead and make a reservation. On average about 1/3 taxi cab companies will offer some type of car seat availability. As with renting any car seat, the concerns include cleanliness, allergies, installation, and maintenance.
FAQ #10:

What are other ways to make a taxi cab more comfortable and enjoyable for my child?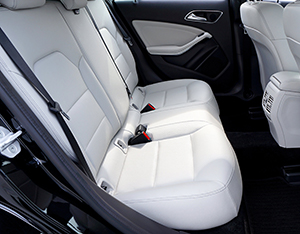 Having the proper child restraints is only part of the puzzle when it comes to travel. Babies and toddlers can get fussy, especially on long drives. To save your sanity, bring toys, books, and other things that to keep them busy. Consider playing fun, classic travel games like "I-Spy" or "the Alphabet game."
With some good planning and research, you'll find the perfect car seat travel plan and will be prepared for a fun and relaxing trip with your baby.
Rental Car Car Seat Policy:

Rules and regulations for major USA Rental Car Companies.

For longer trips you might be tempted to leave your car seat at home and rent one when you arrive at your destination. Consider that you might want to have your car seat with you on the airplane and remember that most airlines allow you to bring a car seat along as free checked baggage. If you are renting a car then that can be a good option for a car seat.

Each of the rental car companies has their own policy when it comes to car seats. The downside of a rental car company car seat is that it might be broken or dirty and you do not know it's accident history. Parents know that accident history can involve car accidents but also potty accidents…

A breakdown of the car seat rules for some of the most popular rental car companies is listed below. This page is updated frequently but you may still want to call ahead as car companies can change their policy.

Avis

Hertz

Budget Rent a Car

Enterprise Car Rental

Alamo Car Rental

National Car Rental