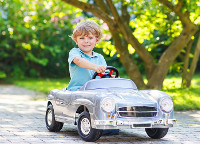 Choosing a car seat for a three year old can be a bit of difficult task. Our children are still at an age when they seem so vulnerable to us, yet they are really starting to voice their opinions about everything from what we watch on television to what they want to eat for dinner.
Especially if your child goes to day care, he or she may start to see some of their peers sitting in booster seats and start questioning you about when their turn is to sit in a "grown up" seat.
The truth is, the longer you can keep them out of that seat, the better!
Every car seat is different and every three year old is different as well. However, there are some hard and fast rules that will always work, not matter how old or how big your child is – the first one is that the longer you keep your child in a harness, the safer he or she will be. In fact, it might be best to keep everyone in a harness for the rest of time. Okay, that isn't necessary, but if you want to keep your child safe, you will need to do it for as long as possible.
How Can I Determine What Seat is Best For a 3 Year Old?
If you think that your child might be outgrowing the car seat that he or she is in right now, first make sure that you are looking at the fit the right way. We have a tendency to sit our children a little too low in the seat and that makes it seem like they are crowded around the leg area. What you really should be looking at is the weight limit of the forward-facing car seat. If your child is below that limit, he or she is fine sitting right where he or she is.
Sometimes, if you have a child that is extremely tall or extremely husky, you may have to turn to the owner's manual to determine whether or not your child can move on from the current mode – but usually, you should just be able to tell.
If you still aren't sure, check the harness on the seat itself. The slots should be at or above the child's shoulders, not too far away and the harness should not cut.
If the shoulders are far above the top slots, then your child has outgrown that mode. A forward-facing seat is outgrown if your child's ears (at the top) meat the top of the car seat shell. Height is the usually the first place children will outgrow their car seats, especially if you have one that goes up to 65 pounds.
---
What If My Child Has Outgrown But Is Still 3 Years Old?
If your child is really too heavy for his or her car seat at 40 pounds, there is another option that you have. The best thing to do, in terms of safety, is to look for a car seat that has a higher harnessed weight. This might seem to be a bit of an expense, but nothing is too expensive for safety.
Looking for a combination car seat that will transfer into a booster seat, that way you won't feel as badly about spending the money. These seats tend to have a higher harness limit.
Should My 3-Year Old Be in a Booster Seat?
The short answer to this question is, "No. Absolutely not." Almost no 3-year-olds need to be in a booster seat yet, unless your child has a medical need or is extremely tall and heavy for his or her age. If there is no reason to take your child out of a safety seat, do not do it. The harness will protect him or her – and even though it seems like he is growing up so fast, there is still quite a bit of growing to do. Don't always go by the height and weight limits of the manufacturer's guidelines here, which may come as a surprise to see us say.
The best practice is to keep your child in a harness seat until he or she is 4 years old and weighs at least 40 pounds. However, if you choose a convertible car seat, as suggested, they may be able to stay harnessed until 65 to 90 pounds.
Car seats today aren't quite like they used to be – you can find models that will be quite comfortable for your child – even if he or she is on the taller or huskier side.
---
Top List of Boosters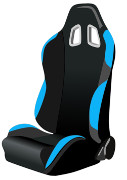 If you are looking for a place to start your hunt for the best convertible seat for a 3-year-old, the best place to start may be with the following seats. They tend to be the best models as rated by parents and they get rave reviews from children as well. Of course, there are some other great models out there too.
However, these will help you to narrow down the selection process:
At the end of the day, you have to do what feels right for your child. While the law does protect children from parents who don't pay attention and/or care about the safety of their children, there are some extenuating circumstances that you have to plan for when you become a parent.
If you are unsure about what is right for your 3-year-old (or two year old or newborn or 16 year old), consider talking to a doctor or a police officer. They will be able to better advise you on what to do for your particular child. Make sure to listen and pay attention to the needs.
Most importantly, buy the best possible car seat that you can. Never use a car seat that is a hand-me-down or has been in an accident before.