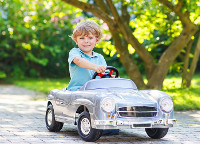 Choosing a car seat for a three year old can be difficult. At this age, they still seem so vulnerable to us, yet they are quickly learning independence and won't hesitate to voice their opinions about everything from what to watch on television to what they want to eat for dinner.
As confident as they may seem, they aren't ready to make big decisions such as which car seat to buy. Your toddler may see some of her friends sitting in booster seats and insist on having her own "grown-up" seat.
You may begin to wonder if she's right. Booster seats are usually more convenient and lighter to lug around than harnessed seats. However, just because she may look big enough for a booster, doesn't mean she is. So, what's a parent to do? Avoid a tantrum or ride it out for safety's sake?
The truth is, the longer you can keep them out of a booster seat, the better!
Every car seat is different, just as every three-year-old is different. However, there are some hard and fast rules that apply, no matter how old or how big your child is. The first one is that the longer you keep your child in a harness, the safer she will be.
At 3 years old, your toddler is super curious, overly independent and has very articulate little fingers. The vehicle's lap/shoulder belt is the only thing that would keep them restrained in a booster seat. Unbuckling it is a piece of cake. Telling them to sit still and not slouch or lean from under the seat belt probably won't work either.
A harnessed car seat is far more secure for toddlers. Their impulse control isn't fully developed yet, so keeping them contained and upright in a booster seat is a real challenge. That's why most experts recommend keeping them in a harnessed seat until they are at least 4 years old and 40 pounds.
How Can I Determine What Seat is Best For a 3 Year Old?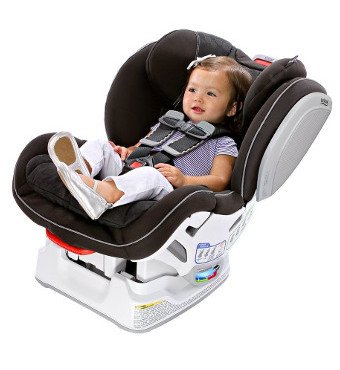 If you think that your child might be outgrowing her current car seat, first take note of her height, weight, and positioning. She may be sitting too low in the seat, which makes it seem like she's running out of leg room.
A harnessed seat, whether rear or forward-facing, is the safest for small children. To decide if your child is ready for the switch to a booster, take a look at the weight limit of her current seat. If your child is below that limit, she's probably fine with her current seat for now. There are exceptions of course:
If your child is very tall or husky for her age, consult the owner's manual to decide whether t she needs a new seat.
If you still aren't sure, check the harness on the seat itself. The slots should be at or above the child's shoulders, not below.
If the shoulders are far above the top slots, or if your child's ears (at the top) reach the top of the car seat shell, then she's outgrown that seat. Height is usually the first place children will outgrow their car seats, especially if you have a seat with a higher weight limit.
If you're still in doubt, consult a local car seat technician or call the seat manufacturer.
What If My Child Has Definitely Outgrown Her Seat at 3 Years Old?
If your child has passed the weight and/or height limits of her seat, the best thing to do is to find a car seat with a higher harnessed weight limit. To save money and shopping time, choose a convertible car seat that will transfer into a booster seat later. These seats tend to have a higher weight limit (65 to 90 pounds) than a traditional forward-facing seat.
What if I Still Think My 3-Year Old Should Be in a Booster Seat?
Unless your child is extremely tall or heavy for her age, the safest bet is a harnessed seat.But if you feel your child is ready to move to a booster, wait until she is 4 years old and weighs at least 40 pounds to make the switch. Just remember that if you choose a convertible car seat, you may opt to keep them harnessed until 65 to 90 pounds.
Car seats today include models fit for any size child, whether small or large for her age. It's not difficult to find one that's perfect for your child.
Top Harness to Booster Convertible Seats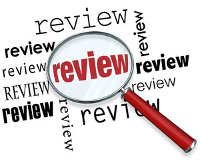 We have several of today's most popular convertible seats on our site. They are the best models as rated by parents and child and safety experts. Feel free to browse our extensive list of convertible car seats.
Here are a few to get you started:
At the end of the day, you have to do what feels right for your child and your family. Every child and circumstance is different.If you are unsure which car seat is right for your 3-year-old (or a child of any age), seek guidance from a car seat technician, pediatrician or a police officer. They stay informed about the current child restraint regulations and can recommend what to do for your particular child.
---
Most importantly, buy the best possible car seat you can afford. Never use a car seat that is a hand-me-down or has been in an accident. Before you buy, check for current product recalls.