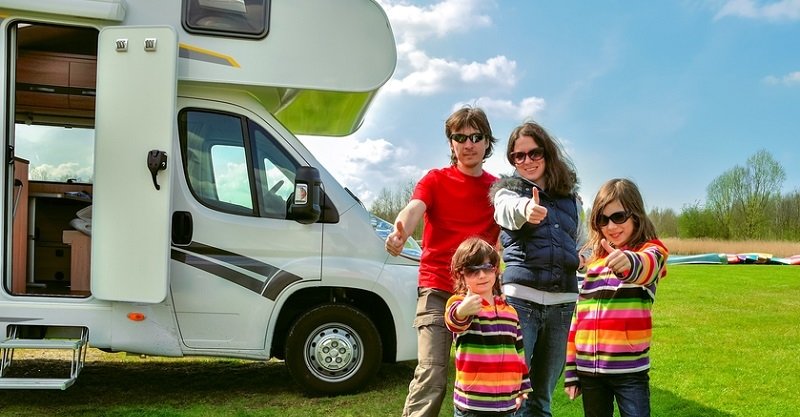 Traveling by recreational vehicle is a convenient and inexpensive way to explore different areas. You have the conveniences of home right at your fingertips, you save on dining and lodging, and you get to spend some quality family time together.
Before setting off on your RV adventure, there are some important safety tips you need to know, especially if children who require baby car seats are coming along on the trip.
As part of your vacation planning, add these eight RV car seat safety tips to your to-do list.
1. Determine How the RV Will Accommodate the Needed Car Seats.
Recreational vehicles are an attractive way to travel because they are self-contained homes on wheels and do not require a special license to drive in most U.S. states. The number of people they can accommodate and their furnishings are determined by their class.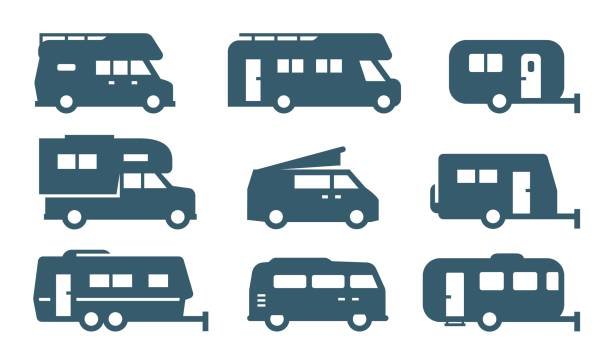 RVs fall into two categories: motorized and towable. Furthermore, each category has classes. Motorized RVs fall into three classes: A, B and C. Here's how they differ:
Class A

These RVs are the largest in size, sleeping up to eight people. Their living space is large, featuring most of the amenities of a home.

Class B

These are the smallest in size, sleeping up to four people. Major appliances are small and there's minimal living space. Some do not have a self-contained toilet.

Class C

These are midsize, sleeping up to eight people, but the living and sleeping areas are smaller than Class A.
Towable RVs are pulled behind a vehicle rather than driven. They are smaller than motorized RVs and come in three types:
Folding Trailer or Pop-Up Camper

Typically equipped with two double beds and a small dining area, complete with a cooktop, sink and faucet. Some units have a toilet and shower.

Travel Trailers

Larger floor plans that sleep up to eight people, with amenities similar to motorized RVs. Not all vehicles can tow these trailers and a special hitch is required.

Fifth Wheel Trailers

Typically features a bedroom, bathroom, kitchen and living room, with a slide out for more living space. The ample living area can sleep up to eight people. Only certain vehicles can tow these types of trailers.
When choosing an RV for traveling with children, visualize where the car seats would go for the children who will be traveling with you. It's important to have safe seating arrangements for everyone.
If you already own or lease a recreational vehicle, then take some time to map out where the car seats will fit. If there isn't enough safe areas to put a car seat, then you might want to consider a towable RV or drive a second vehicle.
2. Select an RV That Satisfies Federal Motor Vehicle Regulations.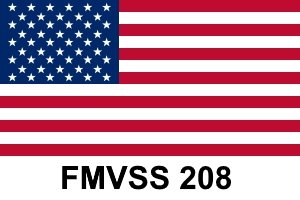 The Federal Motor Vehicle Safety Standard Number 208 issued by the U.S. Department of Transportation, National Highway Traffic Safety Administration (NHTSA) regulates occupational crash protection.
The standard specifies that requirements for seat belts include active and passive restraint systems in motor vehicles and multipurpose passenger vehicles. RVs with lap and shoulder belts in all forward-facing seats meet this standard.
The regulation is designed to reduce the severity of injuries and fatalities in frontal crashes.
3. Know the Car Seat Laws for RVs for Where You Will Be Traveling.
In the United States, each state has its own car seat laws, but not all of them include RVs because their weight is beyond the limit indicated in the standards for seat belts.
Because RV car seat laws differ from state to state, be sure to look up each state in which you plan to travel. Safe Ride 4 Kids provides updated car seat laws for each state.
If you plan on crossing the border into another country, for example Canada or Mexico, you also need to research the car seat laws in those countries.
If you're renting an RV after flying to an international country, be sure to research those countries child safety seat laws, as well.
Even if states exempt RVs from child restraint laws or seat belt standards for rear seats, you should still follow the car seat manufacturer's safety guidelines because RVs are at a greater risk for rollovers due to their high profile.
4. Use the Correct Car Seat for the Child's Age and/or Weight and Height.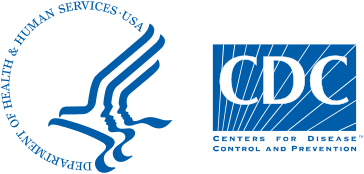 The NHTSA and the Centers for Disease Control and Prevention (CDC) promote guidelines to help parents and caregivers determine which car seats to use.
While most car seat manufacturers provide height and weight minimums and maximums, the NHTSA and the CDC also include ages to form a comprehensive age and size appropriate determination.
When traveling in an RV with children of varying ages, here's who should be in a car seat and which car seat type to use:
Newborns to Age 2: Rear-facing car seat;
Age 2 to at least Age 7 (toddlers and preschoolers): Forward-facing car seat;
Age 8 until vehicle's seat belts fit properly (school-aged children): Booster seat;
Vehicle's lap and shoulder seat belts: Over age 12.
It's vital that young children are properly secured in the appropriate car seat for their height and weight.
5. Install the Car Seats in Safe Areas in the RV.
While car seat laws state that children should ride in the back seat of a vehicle until age 13, that's not always possible with the configuration of the inside of an RV. Instead, these rules should be followed when installing car seats in a motor home:
Never install a car seat in the front seat, side-facing seats, or seats that swivel or turn;
Children in car seats should not be placed behind tables or counters, or on side or rear benches;
Install car seats and booster seats in forward-facing vehicle seats in the RV, but not the front seat. If there is a lower anchor, use it along with the seat belt to attach the car seat.
Be sure the seat belts are bolted to the chassis or secured to a steel frame and not to an interior wall or wooden frame that could collapse or break apart in the event of an accident.
If the RV does not have enough seat belts for the number of passengers or have lap belts only, consider other options, such as having seat belts and/or tether anchors installed or purchasing car vests for the children.
If there are not enough forward-facing seats behind the driver and front passenger seat, then consider towing a car behind the motor home where children can ride properly. A towable RV also might be an option.
A good rule of thumb to follow when installing car seats in an RV is to follow the same car seat safety practices you use in your own passenger vehicle.
6. Childproof the RV.
Once you've installed the car seats in the RV, look around the area within reach of your child as he or she is sitting in the seat. You want to remove anything that could cause a danger to your child. Some things to look for are:
Anything that could fall on the child, such as items on an overhead shelf;
Sharp objects or poisonous cleaners that are within reach of the youngster;
Loose items not designed for a child's use;
Dangling cords;
Slide outs, window screens, or the red handle on the RV's emergency escape window.
7. Review the RV Safety Rules With Your Children.
Without a doubt, traveling in an RV is super fun for children of all ages. As with most things, there are rules for kids to ensure their safety at all times. The same goes for RVs.
Before heading off on your RV adventure, take a few minutes to review the two key safety rules. These rules apply whenever the RV is in motion:
Never distract the driver. Because of their size, driving recreational vehicles take greater concentration.
Always remain seated when the RV is on the road. To help make this rule manageable, have activities to keep the kids entertained and plan for frequent bathroom and refreshment breaks or to just stretch your legs.
8. Make Sure Everything Is Properly Secured in the RV When It's Moving.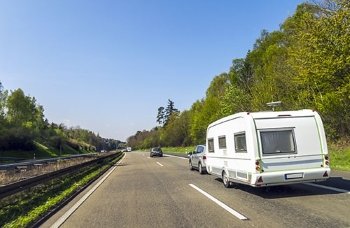 Unlike other vehicles, RVs are equipped and furnished with a lot of items. As the RV stops, turns, or makes abrupt movements, these items, if not well secured, can become loose and fall on passengers, including children sitting in their car seats.
A common scenario is a cabinet opening up and the items inside of it falling all about.
If an accident occurs, however, these items can become projectiles, potentially causing great harm. Likewise, in the event of a rollover, furnishings like cabinets, wooden tables and kitchen equipment can become unhinged and cause injury or even death.
For this reason, it's important to make sure you:
Store heavy items down low and light items up high;
Use nonskid shelf lining to secure contents in cabinets;
Open storage doors gingerly in case the contents inside have shifted.
By following these eight safety tips, you can travel as safely as possible in an RV with children along for the adventure. Always remember that car seat safety applies to whatever vehicle you are using to get to your destination.