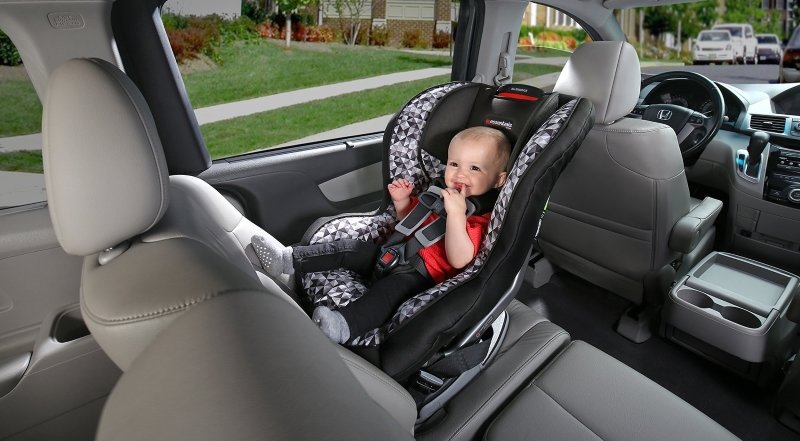 What's the big deal about recline angle indicators? Parents are smart. They can figure out how to install a car seat. But they're also tired, especially parents of newborns. The more intuitive a car seat is to install and use, the less likely parents are to make a mistake.
We know that newborns especially need to be reclined because they don't have good head control. If their heads slump to their chests, it can not only be bad for their vertebrae, but can also restrict their air flow.
Though most infant car seats have some type of recline angle indicator, they're not all the same. If you have to switch to a different brand, the indicator may be totally different. Some have simple leveling lines, some have bubble levels, wheel or ball indicators. There's a lot of variation even within those types.
Let's break them down.
Types of recline angle indicators
One important thing to note is that, in most cases, you can use the newborn (most reclined) angle for babies of all ages. Newborns should only use the most reclined position. Of course, always consult your owner's manual for specifics.
Bubble recline indicators – A favorite with many parents. Most of them have some sort of color coding or labeling to tell you when the air bubble is in the correct position. Newborns typically will have the most reclined angle, while older babies (over 3 months) can have a more upright seat. Some models have weight ranges rather than age. Look for clear labeling with an easily visible bubble.

Wheel recline indicators – These are less common, typically found on car seat bases. A color-coded wheel inside the indicator spins as you adjust the base recline and usually has a couple different settings for age (0 – 3 months or 3+ months). Some of these can be finicky, especially when adjusting to a more upright angle.

Ball recline indicators – Similar to a bubble level, except a stainless steel ball bearing takes the place of the air bubble. There are usually two color-coded age levels to these as well. The ball should sit entirely within the indicated color.

One line recline indicators – Many seats have just one red line to indicate the angle. These usually have only one recline angle to choose from. They can be a little harder to get right, which is why some parents don't like them. Basically, you have to make sure the line is level to the ground, which means eyeballing it. And if you're in a sloped driveway or street, this can be challenging.

Expert installation tip: If you have a sloped driveway, drive to your nearest gas station and install the seat near a pump. The ground is usually very level by gas pumps.

Two line recline indicators – These seats typically have two lines based on newborns and older babies. You'd adjust the seat until the indicator line for either angle is level with the ground just like the one line indicators.
What if you can't adjust to the right angle?
By far, one of the biggest complaints in car seat reviews is not being able to adjust the recline angle properly. Car seat manufacturers know this can be an issue. Some models now have a flip recline foot or lever to help with adjustment. Some come with separate foam adjusters (or they can be bought separately).
Many factors can affect recline angle adjustment, such as the firmness of the upholstery in your vehicle, the slope of your back seats, and how you're installing it. For instance, if you compress the seat at the foot area while installing, the seat will be more upright. If you compress where the baby's bum sits, the seat will be more reclined.
Some models also permit the use of a pool noodle or a firmly rolled towel against the seat bight to lift the front edge of the car seat until it's more reclined. But, be sure this is stated in the owner's manual first. If not permitted by the manufacturer, it could void the warranty and may not be safe. You may have to experiment with pool noodles and towels of different sizes, etc. to see what works best.