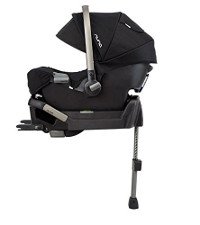 There is nothing more worth it than being able to keep your children safe from harm when riding a car. To make sure that children will have less chances of getting injured due to any particular car accident, the load leg is now being introduced in the U.S. market which promotes additional 46 percentage of safety measure for children riding cars.
Consumer Reports, a non-profit organization providing people added information through reviews and ratings, claims that through attaching a load leg to the base of a child's car seat, the child gets 50 percent more added protection from potential vehicular accidents. There were tests conducted regarding this for about 32 car seats made for children where four of them have the load leg attached to the seat. Those four which includes this innovative car safety add on were able to get the highest rating of "Best" throughout the testing.
Although this type of car seat add on technology has already been popular in Europe, it is now being introduced in the U.S. to promote additional safety measures when driving with children. Knowing that this technology has been tested, it is absolutely capable of keeping the child passenger safe while traveling in a car. Since the load leg connects to the base of the car seat, this will reduce any form of impact that may occur on any particular collision that may affect the child.
There are a few options that you may look into such as Nuna Pipa, GB Asana 35 DLX, Cybex Aton Q and Cybex Aton 2, it's not a cheap infant car seats… However, as per Consumer Reports those cars which have a large hump on the floor area of their car may not be able to have a load leg installed. You will have to check the manuals to makes sure that this car seat add on technology will work for you.
Because of the features in aiding this latching type of technology, the car seat is like anchored in the car to keep your children safe. And according to new research, it is recommended to move your children out of an infant car seat to a convertible one as soon as possible.