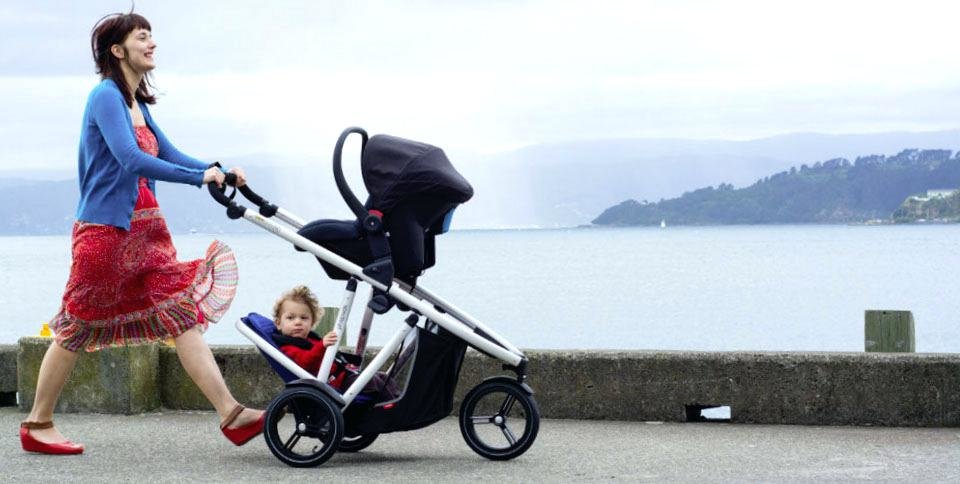 You love to travel. But now you're expecting a baby. Can you still visit all the places you want to see? The good news is, you can still explore the world with your baby in tow. With a good stroller and car seat combo (aka travel system), you'll be amazed at all the places you can go.
Until your baby is able to sit upright unassisted, she won't be able to sit up in a stroller alone. That's where the car seat and stroller combo comes in handy. Unless you plan on constantly packing your baby around in an infant carrier strapped to your back (hello back pain), you'll want an ergonomic way to get around with her.
Before your search begins
First, choose the best car seat
When shopping for a travel system, you'll want to first consider the car seat since that's where your baby will spend the majority of her travel time. Depending on your travel preferences, you'll need to make sure it fits in your car, in an airplane seat, or a rental car seat.
Look for car seats that have excellent safety ratings, are easy to install, and easy to transfer from car to car or from car to stroller. While a travel system will usually save you money over buying each piece separately, price isn't as important as safety. Stay up-to-date on recalls so you know you're getting the safest car seat for your baby.
Next, choose the best stroller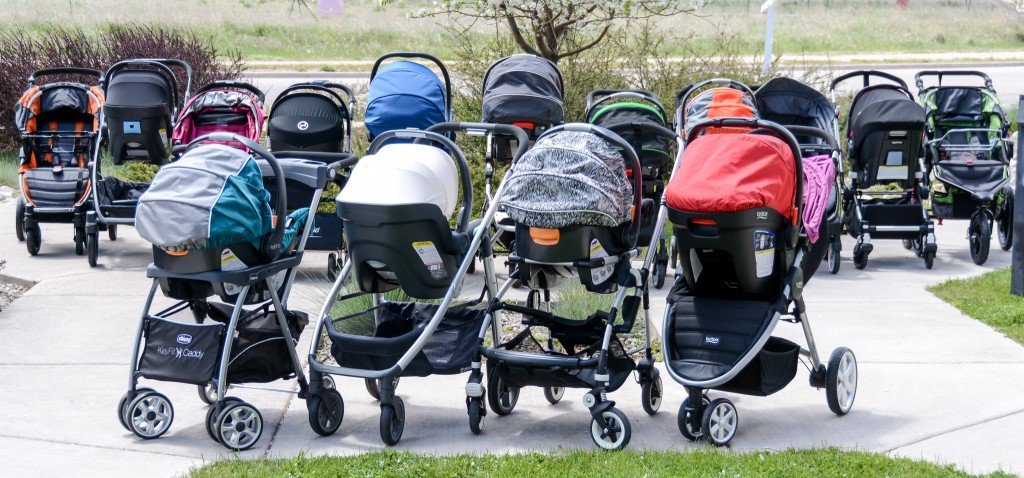 Lifestyle will determine which stroller is right for you. There are many different styles to choose from, but they usually fall into these categories:
3-wheeled strollers – Easy to navigate through tight, cramped spaces such as crowded markets, historic buildings, busy sidewalks, and narrow doorways. The downside is they don't have as much storage space as bigger models. The name is a bit of a misnomer, since most actually have 4 wheels, but the front two are in the middle, so more aptly, it's a 3-wheel design.
4-wheeled strollers – Sturdy, built for frequent use, easier to stabilize on uneven or sloping walkways. Usually have a lot of storage space underneath. The downside is they're wider and heavier than the 3-wheeled models.
Jogger strollers – Sleek, slim, and designed to maneuver easily so parents can get in some exercise without leaving baby behind. They're lightweight and won't take up as much space when stored in a car, bus or airplane.
Double strollers – Perfect for carrying twins, or children of different ages. Versatile in that one child can still be in an infant seat while another is in a stroller seat. Good storage space as well, but they are the bulkiest travel systems.
Do you have to buy the car seat and stroller at the same time?
If you'd rather buy a car seat first and decide on a stroller later, that's fine. Many car seats and strollers are compatible, even those of different brands. For those that are not compatible, look for adapters that will allow you to use them together. You can even buy a universal stroller frame that works as a simple stroller when you attach the car seat to it. It won't have as many amenities, but it can do the job until you buy a full-size stroller.
Decisions, decisions, decisions…
Choosing the best infant car seat and stroller combo can be difficult. Surfing through websites takes a lot of time. At BestCarSeatHub.com, we've done the work for you. Our extensive list of car seats and strollers includes detailed reviews and ratings based on safety, ease of use, price, and the pros and cons of each model. Here are the top selections from our list of the best travel systems:
Best 3-wheeled travel system – Britax 2017 B-Agile/B-Safe 35

For children up to 55 pounds.

Pros: The car seat is compatible with any Britax single stroller. A one-hand fold design makes for quick and easy storage in your car, a busy train or at an airport's check in baggage counter. Dodge crowds and make quick turns on narrow paths easily with the swivel front wheels.

Cons: Pricy and a bit heavy. If you have a baby who's large for her age or doesn't like cramped spaces, the car seat might be too narrow-fitting.

Best 4-wheeled travel system – Chicco Bravo Trio

For children up to 50 pounds.

Pros: Lightweight, super easy to fold, very comfortable with a generous canopy for excellent sun and weather protection. Parents love the large storage basket, tray for drinks and phone storage, and height-adjustable handle to fit parents of all sizes.

Cons: Pricy. Must use an adjuster attachment to fit the car seat onto the stroller. Can be difficult to maneuver through twists and turns, and the wheels are prone to squeaking after some use.

Best jogger travel system – Graco FastAction Fold Jogger

For children up to 50 pounds.

Pros: Budget friendly. Generous storage basket, cell-phone cradle and reliable 5-point safety harness in the stroller. Air-filled wheels and great suspension for a smooth ride over any terrain. The front wheel can either lock (for jogging) or swivel (for general use).

Cons: Stroller is heavy and bulky, so may not fit well in a small car or on public transportation. Wheels may puncture easily over sharp objects such as thorns, jagged rocks, etc.

Best double travel system – Baby Trend Sit N Stand Double Stroller

For 2 children up to 50 pounds each.

Pros: Budget friendly. Unique design allows one child to sit or stand in the back. A covered parent organizer protects your phone from the elements while two cup holders keep your water bottle or coffee within reach. Large storage basket.

Cons: Large and heavy. Length makes it harder to turn corners and open doors to push it through. Child tray must be moved when child gets in and out of stroller seat.
Your assignment: Have fun!
Choosing the right travel systems or other baby products can be a daunting task. But it doesn't have to be. Once you've pinned down your travel needs, visit this page to compare the latest models quickly so there's more time to discover new destinations with your family.