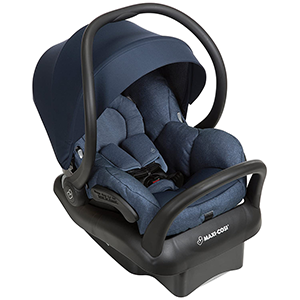 Maxi Cosi is a popular car seat brand that has built a big fan base with their parenting focused approach. The company designs baby products that deliver stylish designs, strong feature sets, and premium quality construction.
Their line of car seats are all highly dependable and built to last a decade, so families can purchase one knowing that it will last. One of their most impressive seats is the lightweight Mico Max 30 infant car seat. It is one of the lightest infant seats available and it is easy to carry with a comfortable, ergonomic handle.
The Maxi-Cosi Mico Max 30 is one of our top rated car seats and parents are overall exceedingly happy in their reviews of it. We've compiled all the information available about this leading infant car seat and added it to this review.
(more…)