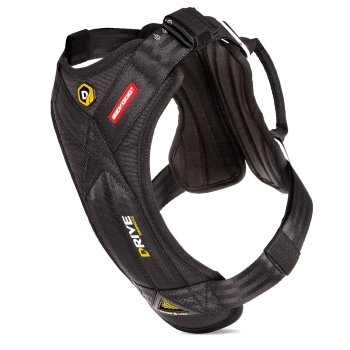 The EzyDog Drive Car Harness is a crash tested dog safety harness designed for dogs depending on girth (circumference of the area behind the front legs). It's a fairly innovative offering in the pet safety restraint market.
The Mag-Lok Instant Fit closure system and molded, ergonomic chest plate allows for an adjust it once and forget it fit. Aluminum alloy tri-glides and Crosslink Technology in the harness material makes this a strong restraint that should be reliable enough for nearly every dog.
It's also designed to be simple for dog owners to reduce risk of misuse. But how simple and safe is the EzyDog Drive Car Harness? We'll break down the stats for you.
(more…)